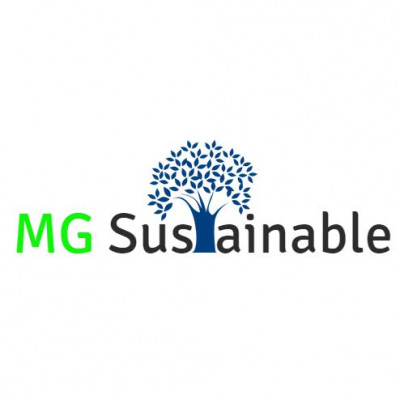 Looking for a partner for a "Women TecEU" project which is a part of Horizon Europe Framework Programme
Details
Project locations:
Africa, Asia, EU 27, Europe Non EU 27, Latin America and the Caribbean, Northern America, Oceania
Sectors:
Gender, Social Development, Science & Innovation, Research
Partner types:
Consulting Organization, NGO, Other
Partner locations:
Africa, Asia, EU 27, Europe Non EU 27, Latin America and the Caribbean, Northern America, Oceania
Description
MG Sustainable Engineering has extensive experience in managing and coordinating European Research Projects in renewable energy. MG conducts R&D on innovative solar energy solutions such as PVT, CPV & CPVT along with solar consulting services. MG has managed multiple EU projects over 25 M €, including RES4Build and RES4LIVE. MG is in partnership with Absolicon Solar Collectors, which produces the world's highest performing small solar parabolic collectors.
Women TechEU

Programme: Horizon Europe Framework Programme (HORIZON)
Call: Elevating the scalability potential of European business (2022.2) (HORIZON-EIE-2022-SCALEUP-02)
ExpectedOutcome:Project results are expected to contribute to the following expected outcomes:
Support deep tech innovation as a basis for a modern, knowledge-driven, resource-efficient and competitive economy;
Promote female leadership in the deep tech industry to build fairer, more inclusive, and more prosperous innovation ecosystems in Europe.
Scope: Women TechEU targets highly innovative start-ups founded, or co-founded by women, holding a top management position (CEO, CTO or equivalent) in the company at the time of submission. The company must be registered and established in an EU Member State or a Horizon Europe Associated Country for at least six months at the time of the submission.
All deep tech domains are eligible, with the emphasis being on overall gender balance and the position held by women in the start-up.
Support provided to Women TechEU beneficiaries under this initiative is made up of the following components:
financial support to the company as an individual grant of EUR 75 000 supporting activities such as evaluating and refining products/services, design, user experience, upgrading the business model, updating the business plan and growth strategy, finding partners and investors, market validation, etc.;
mentoring and coaching provided by the EIC Business Acceleration Services (BAS), under the new 'Women Leadership Programme', which includes dedicated networking and pitching events;
the possibility to participate in dedicated activities organised by InvestEU and the Enterprise Europe Network (EEN).
At the end of the funded project, and after completing the Women Leadership Programme, beneficiaries will submit a short final report. Women TechEU beneficiaries will become part of a community of peers, and given opportunities to expand their network and showcase their business at pitching and networking events, to give visibility to their work and attract further funding.
Please, click on this link to get more information