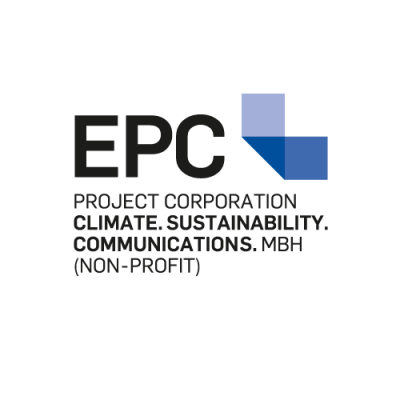 A German NGO is actively looking for a partner to contribute to a Horizon project "Sustainable fibres biorefineries feedstock"
Details
Project locations:
Africa, Asia, EU 27, Europe Non EU 27, Latin America and the Caribbean, Northern America, Oceania
Sectors:
Environment & NRM, Science & Innovation, Research
Partner types:
Consulting Organization, NGO, Other
Partner locations:
Africa, Asia, EU 27, Europe Non EU 27, Latin America and the Caribbean, Northern America, Oceania
Description
Who we are: EPC Germany, non-profit, supports the conceptual preparation & implementation of inter- & transdisciplinary projects & consortia. EPC has an extensive & long-term thematic expertise in circular & bioeconomy, climate change adaptation & mitigation, sustainable agriculture & food systems, and in participatory processes, monitoring & evaluation, project coordination, and topic-specific development of Communication & Dissemination & Exploitation strategies.
We are interested in:
Programme: Horizon Europe Framework Programme (HORIZON)
Call: Circular Bio-based Europe Joint Undertaking (HORIZON-JU-CBE-2022)
ExpectedOutcome:A successful proposal will contribute to the European Green Deal, the EU Bioeconomy strategy and its action plan, the Circular Economy Action Plan, the Sustainable Textiles strategy, the Zero pollution action plan, as well as the New European Bauhaus initiative and the EU Industrial Strategy, as well as the upcoming Sustainable Product initiative. The growth of European fibrous bioeconomy is also a powerful tool for revitalising marginal areas suffering from desertification or experiencing socio-economic difficulties.
Project results are expected to contribute to the following expected outcomes:
Sustainable provision of green biomass for the industrial biorefining process, with environmental and social co-benefits (e.g., increased valorisation of green biomass, large-scale high-carbon sequestration, improved understanding and application of biodiversity enhancing potentials (e.g., nature-based solutions), improved ecosystem services[3], recyclability, as well as skilled green jobs, especially in the rural contexts).
This topic includes underexploited feedstocks for making alternative, sustainable fibres, from crop plants, trees, agricultural and forestry residues, fungi and algae, or marine/freshwater plants (e.g., Salicornia);
Development of fibre substrates, e.g., textiles, non-woven materials, composite bio-based materials, to foster innovation across industrial ecosystems, ranging from fashion, automotive, construction, to furniture sectors, enabling several possible end applications with future benefits for consumers based on the selected green fibre feedstocks. This may look on the potential of innovative biotechnology, synthetic biology and related technology, supporting development of circular bio-based end products.
Improved sustainable exploitation, cultivation and, where relevant, processing methods based on promising selected green feedstocks.
Increased competitiveness of European bio-based sector underpinned by biotechnology, in particular, SMEs, as well as of the primary biomass producers (agriculture actors), with socio-economic benefits in the engaged participation in the bio-based systems.
Increased public awareness of links between biodiversity/natural resources and its potentials, leading to increased trust in the scientific approaches based on informed and robust communication and mutual-learning efforts.