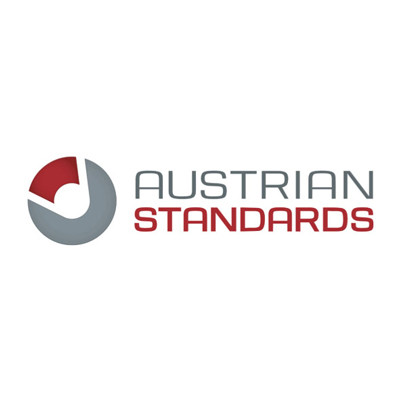 Broadly recognized standardization body, member of European and International Standardisation Organisations from Austria is looking for partenrs for "Testing and Certification Capabilities" EC Project
Details
Sectors:
Standards & Consumer Protection, Information & Communication Technology
Partner types:
Consulting Organization, NGO, Other
Partner locations:
EU 27, Anguilla, Aruba, Bermuda, British Virgin Islands, Caribbean Netherlands, Cayman Islands, Falkland Islands, French Polynesia, French Southern Territory, Greenland, Iceland, Liechtenstein, Montserrat, New Caledonia, Norway, Pitcairn, Saint Helena, St. Pierre and Miquelon, Turks and Caicos, Wallis and Futuna
Description
We are Austrian Standards International. As broadly recognized standardization body, member of European and International Standardisation Organisations - e.g. CEN/CENELEC JTC 13, Cybersecurity and Data Protection, ETSI and ISO/IEC JTC 1/SC 27, Information security, cybersecurity and privacy protection – and based on our professional experience due to our involvement in Horizon projects in the domain of cybersecurity, we offer our expertise in supporting standardisation actions and for adoption and improvement of standards.
Testing and Certification Capabilities
TOPIC ID: DIGITAL-ECCC-2022-CYBER-03-TEST-CERT-CAPABILTIES
Programme: Digital Europe Programme (DIGITAL)
Work programme part: Digital Europe Work Programme 2021-2022
Call: Cybersecurity and Trust (DIGITAL-ECCC-2022-CYBER-03)
Work programme year: DIGITAL-2021-2022
Type of action: DIGITAL-JU-GFS DIGITAL JU Grants for Financial Support
Type of MGA: DIGITAL Action Grant Budget-Based [DIGITAL-AG]
Deadline model: single-stage
Planned opening date: 29 September 2022
Deadline date: 24 January 2023 17:00:00 Brussels time
Topic description

ExpectedOutcome: Outcomes and deliverables
The funding is expected to:
Strengthen national cybersecurity certification authorities, conformity assessment bodies and accreditation bodies.
Improve the cybersecurity and interoperability testing capabilities in all Member States, including in the area of 5G disaggregated and open solutions.
Support SMEs to audit their infrastructure in view of improving their cybersecurity protection.
Support actions in the area of standardisation.
Objective:The objective of this topic is to increase and facilitate security and interoperability testing capabilities and certification of connected ICT systems. This aims to improve the capabilities and cooperation of cybersecurity certification stakeholders in line with the objectives of Regulation (EU) 2019/881 ("Cybersecurity Act").
For more information, please, see the following link.