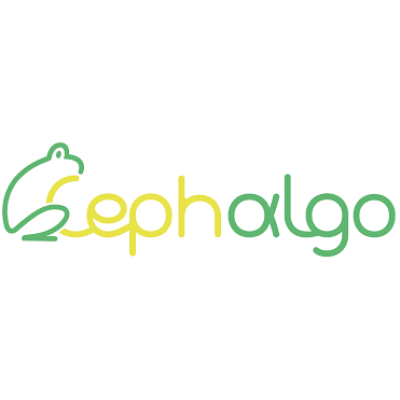 French Consulting Organization is looking for partners for its next project
Details
Sectors:
Health, Science & Innovation
Partner types:
Academic Institution, Consulting Organization, Government Agency, NGO
Partner locations:
EU 27, Europe Non EU 27
Description
Cephalgo develops the first continuous and non-invasive patient monitoring device using EEG and AI. Through EEG-based analysis, Cephalgo assists medical professionals to track patients' status and derive the personalized treatment. Cephalgo's solution has been adapted in the granted project in HORIZON-HLTH-2022-TOOL-11 for evaluating the effectiveness of antidepressants for MDD. Cephalgo is able to provide EEG device, AI analysis, and software throughout this project.
Development and proof of principle of new clinical applications of theranostics solutions
TOPIC ID: HORIZON-JU-IHI-2023-05-02
Programme: Horizon Europe Framework Programme (HORIZON)
Call: Innovative Health Initiative JU Call 5 (HORIZON-JU-IHI-2023-05)
ExpectedOutcome:
Research and innovation (R&I) actions to be supported under this topic must contribute to at least three of the following outcomes:
Patients will benefit from increased treatment efficacy, reduction of time-to-treat, fewer side effects, and reduced duration of hospitalisation.
Healthcare professionals benefit from education, training on theranostic treatment approaches, recommendations, and clinical guidelines on the most appropriate use of theranostic solutions.
European healthcare systems benefit from a broader spectrum of theranostic treatments and improved cost-effectiveness and affordability of theranostic solutions due to scale effects and more robust European supply chains.
Technology developers, healthcare professionals and patients benefit from increased information on the sensitivity, quantification, stratification and staging of diseases.
Scope:
Multi-modal theranostic solutions, currently dominated by radionuclide-based therapy and companion diagnostics, are emerging as safe, personalised, and effective approaches for the treatment of several diseases. However, the use of such therapies is limited to a few specialised centres with the need to increase clinical treatment capacities, and to widen the arsenal of theranostics, possibly including novel non‑nuclear approaches, e.g. enabled by nanotechnologies.
To address this challenge, project(s) funded under this topic should aim at developing new, or innovative combinations of existing multi-modal theranostic solutions including radiopharmaceuticals and/or non- radioactive theranostic solutions. Applicants should clearly identify a disease(s) of unmet public health need, (e.g., oncology, neurology and/or advanced multi-disease conditions) and explain their choice with relevant evidence where possible.
In particular, for the selected disease(s), the project(s) funded under this topic are expected to address all the following objectives:
develop innovative theranostic solutions and consider conducting early phase clinical trial(s) as proof of concept(s) to demonstrate the added value of the proposed theranostic solutions for patients;
develop tools for the quantification of the chosen disease(s) through the development of novel modalities to ensure proper planning and monitoring of patient care, which may include imaging, artificial intelligence and pathology models;
facilitate the development of tools to increase European theranostic manufacturing capabilities and treatment capacities, including guidance on quality assurance and improving logistics of supply at the EU level;
Please, visit the following page to get more information regarding this call.