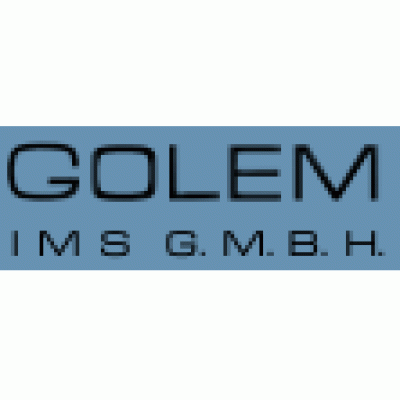 GOLEM.AT is looking for partners to work on HORIZON-INFRA-2024-DEV-01-01
Details
Sectors:
Science & Innovation, Research
Partner types:
Academic Institution, Consulting Organization, Government Agency, NGO, Other
Partner locations:
EU 27, Europe Non EU 27
Description
GOLEM.AT offers excellent Use Cases of rapid prototyping Intelligent AI-BigData-IoT-driven Digital Twins for industrial/urban/health studies, automatic collecting sensor/wearables/IoT measurement data, linking with various env, social, climate, energy, other models, calculating diverse KPIs & sustainability statuses, supporting realtime & predictive holistic monitoring analytics and conversational AI interactions with humans, continuing compliance auditing with standards.
Research infrastructure concept development
TOPIC ID: HORIZON-INFRA-2024-DEV-01-01
Programme: Horizon Europe Framework Programme (HORIZON)
Call: Developing, consolidating and optimising the European research infrastructures landscape, maintaining global leadership (2024) (HORIZON-INFRA-2024-DEV-01)
ExpectedOutcome:
Projects are expected to contribute to all the following expected outcomes:
support to planning and decision making for research infrastructures at the national (e.g. funding bodies, governments) and European level (e.g. ESFRI) through solid science cases, including expected scientific breakthrough, gap analyses and feasibility/design studies for future research infrastructures or major upgrades of existing ones;
a better alignment of the development of the research infrastructure landscape with the advancements of excellent science, frontier research and technology innovation;
increased performance, scientific capacity and excellence of the European research infrastructure landscape;
new services and access opportunities available to the research community, allowing to better tackle scientific and societal challenges;
reduction of environmental (including climate-related) impacts as well as optimisation of resource and energy consumption integrated in the very early phase of development of new research infrastructures or major upgrades of existing ones.
Scope:
This topic aims at supporting the development of new concepts for the next generation of research infrastructures of European interest[1], single/multi sited, distributed or virtual, that none or few countries might individually be able to implement. All fields of research can be considered.
Major upgrades of existing infrastructures may also be considered if the end result is significantly transformative and equivalent to a new infrastructure concept. The possibility to extend the scope of already existing infrastructures and/or integrate in a sustainable way existing pan-European and national capacities to address the specific RI service needs, should indeed be assessed as a first option, identifying what is missing and the necessary new developments.
Please, visit the following page to get more information regarding this call.