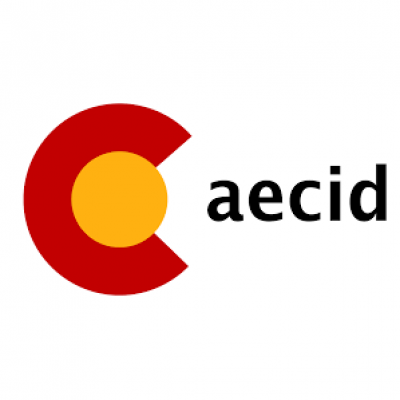 Spanish Agency for International Development Cooperation /Agencia Española de Cooperación Internacional y Desarrollo (Ecuador)
Details
Other offices:
Bolivia, Uruguay, Senegal, Mozambique, Honduras, Peru, China, Argentina, Egypt, Nicaragua, Paraguay, Dominican Republic, Cuba, Haiti, Cape Verde, Nigeria, Spain, Philippines
Address:
Av. 6 de diciembre N33-42 y Bossano. Edificio Titanium piso 10 - Quito (Ecuador)
E-mail(s):
OTC.Ecuador@aecid.ec
Contact person:
Carmen Castiella Ruiz de Velasco, Acting Director
Description
The IV Master Plan of the Spanish Cooperation 2013-2016 includes Ecuador among its first-order geographical priorities, thus integrating it into the group of Association Countries, as a Middle Income country (PRM).
The beginning of Spanish Cooperation with Ecuador dates back to the Basic Cooperation Agreement of July 7, 1971 and the Complementary General Cooperation Agreement of October 31, 1988, both of which are in force.
The current Country Partnership Framework (MAP) 2014-2018 signed in November 2014 defines the objectives and articulating axes of the Spanish Cooperation with Ecuador. This document prioritizes the support of Spanish cooperation on three outcomes of the development of the National Plan for Good Living in Ecuador: promoting production and productivity in a sustainable and sustainable manner, promoting the training and training of public officials as part of his professional career and promote the reciprocal interaction between education, the productive sector and scientific and technological research .
Circumstantial eligible countries