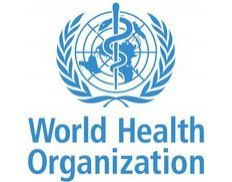 World Health Organisation (Congo)
Details
Other offices:
Serbia, Kyrgyzstan, Cote d'Ivoire, Armenia, Lesotho, Eritrea, Tanzania, Gabon, USA, Senegal, Ghana, Mozambique, Zambia, North Korea, Eswatini (Swaziland), Libya, Moldova, Oman, Cameroon, Burkina Faso, Timor-Leste, Uganda, UAE, Lebanon, Zimbabwe, Czech Republic, Mali, Hungary, Syria, Spain, Vanuatu, Congo, Belarus, Somalia, Marshall Islands, South Africa, Madagascar, Mauritania, Samoa, Palestine / West Bank & Gaza, Solomon Islands, France, Tajikistan, Dominican Republic, Indonesia, Kiribati, Mauritius, Greece, Bhutan, Sri Lanka, Thailand, Maldives, Nepal, Rwanda, Japan, Turkey, Kazakhstan, Guinea, Denmark, Bolivia, Burundi, Sierra Leone, Iran, Yemen, Malaysia, Ukraine, Turkmenistan, Uzbekistan, Myanmar, China, Jordan, Bangladesh, Guatemala, Fiji, Papua New Guinea, Niger, Egypt, Egypt, Morocco, Laos, Kenya, Cambodia, Sudan, Nigeria, Ethiopia, Dem. Rep. Congo, Iraq, Afghanistan, India, Denmark, Switzerland, Chad, South Sudan, Australia, India, Pakistan, Liberia, Benin, Philippines, Belgium, Australia, Austria, Italy
Address:
BP 2465, Brazzaville Avenue Charles de Gaulle (à côté du Laboratoire National de Santé Publique)
E-mail(s):
afwcocg@who.int
Contact person:
Procurement
Sectors:
Education, Health, Humanitarian Aid & Emergency, Social Development, Water & Sanitation
Description
The World Health Organization (WHO) is building a better future for people everywhere. Health lays the foundation for vibrant and productive communities, stronger economies, safer nations and a better world. Our work touches lives around the world every day – often in invisible ways. As the lead health authority within the United Nations (UN) system, we help ensure the safety of the air we breathe, the food we eat, the water we drink and the medicines and vaccines that treat and protect us. The Organization aims to provide every child, woman and man with the best chance to lead a healthier, longer life.
WHO has been at the centre of or behind dramatic improvements in public health since it was established in 1948, gathering the world's top health experts, defining solutions, delivering guidelines and mobilizing governments, health workers and partners to positively impact people's health. The Organization works in close collaboration with other UN agencies, donors, non-governmental organizations (NGOs), WHO collaborating centres and the private sector. It contributes to promoting the general health of people across the world. Over 7,000 public health experts from all over the globe work for WHO, in most countries worldwide.
Circumstantial eligible countries
By Tender Sectors and Organization Types
By Grant Sectors and Organization Types