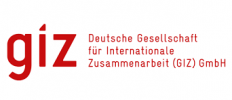 Deutsche Gesellschaft für Internationale Zusammenarbeit (Kosovo)
Details
Other offices:
Syria, Iraq, Djibouti, Zimbabwe, Germany, Peru, Paraguay, Colombia, Ecuador, Chile, Brazil, Bolivia, Dominican Republic, Nicaragua, Mexico, Honduras, Guatemala, El Salvador, Costa Rica, Montenegro, North Macedonia, Georgia, Bulgaria, Bosnia and Herzegovina, Ukraine, Azerbaijan, Armenia, Vietnam, UAE, Uzbekistan, Timor-Leste, Tajikistan, Saudi Arabia, Palestine / West Bank & Gaza, Pakistan, Nepal, Myanmar, Mongolia, Sri Lanka, Thailand, Lebanon, Laos, Kyrgyzstan, Cambodia, Kazakhstan, Turkey, Indonesia, China, Afghanistan, Uganda, Tunisia, Chad, Togo, Tanzania, South Sudan, Sudan, Somalia, Liberia, Zambia, Rwanda, Niger, Namibia, Mozambique, Mauritania, Morocco, Mali, Malawi, Madagascar, Libya, Sierra Leone, Lesotho, Dem. Rep. Congo, Guinea, Ghana, Cote d'Ivoire, Burundi, Botswana, Algeria, Egypt, Yemen, India, Cameroon, Nigeria, Albania, Ethiopia, Bangladesh, Jordan, Philippines, Senegal, Serbia, Kenya, Moldova, South Africa, Benin, Burkina Faso, Russia, Belgium
Address:
Rr. Anton Çetta Nr. 1 10000 Pristina
E-mail(s):
giz-kosovo-buero@giz.de
Contact person:
David Oberhuber, Country Director
Phone:
+381 38 233 002 100, +381 38 233 002 172
Sectors:
Poverty Reduction
Description
The Deutsche Gesellschaft für Internationale Zusammenarbeit (GIZ) has been working in Kosovo on behalf of the German Federal Ministry for Economic Cooperation and Development (BMZ) since 1999.
Pillars of the Programme of the Government of the Republic of Kosovo include economic development, employment and welfare; the rule of law; the European agenda; and education, science, culture, youth and sports. Priority areas of cooperation between Germany and Kosovo are:

Sustainable economic development: stabilisation of the economy; employment and competitiveness; promotion of regional economies; basic education and vocational training

Public administration, democracy, civil society: promotion of municipal services, reform of public finance systems, legal reform, EU integration, youth development, land management

Energy: improving energy efficiency.

Circumstantial eligible countries