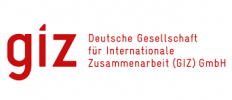 Deutsche Gesellschaft für Internationale Zusammenarbeit (Nicaragua)
Details
Other offices:
Syria, Iraq, Djibouti, Zimbabwe, Germany, Peru, Paraguay, Colombia, Ecuador, Chile, Brazil, Bolivia, Dominican Republic, Mexico, Honduras, Guatemala, El Salvador, Costa Rica, Montenegro, North Macedonia, Kosovo, Georgia, Bulgaria, Bosnia and Herzegovina, Ukraine, Azerbaijan, Armenia, Vietnam, UAE, Uzbekistan, Timor-Leste, Tajikistan, Saudi Arabia, Palestine / West Bank & Gaza, Pakistan, Nepal, Myanmar, Mongolia, Sri Lanka, Thailand, Lebanon, Laos, Kyrgyzstan, Cambodia, Kazakhstan, Turkey, Indonesia, China, Afghanistan, Uganda, Tunisia, Chad, Togo, Tanzania, South Sudan, Sudan, Somalia, Liberia, Zambia, Rwanda, Niger, Namibia, Mozambique, Mauritania, Morocco, Mali, Malawi, Madagascar, Libya, Sierra Leone, Lesotho, Dem. Rep. Congo, Guinea, Ghana, Cote d'Ivoire, Burundi, Botswana, Algeria, Egypt, Yemen, India, Cameroon, Nigeria, Albania, Ethiopia, Bangladesh, Jordan, Philippines, Senegal, Serbia, Kenya, Moldova, South Africa, Benin, Burkina Faso, Russia, Belgium
Address:
Centro Ejecutivo Alfinsa Pista Jean Paul Genie 800 m al oeste Managua
E-mail(s):
giz-nicaragua@giz.de
Contact person:
Hans-Peter Debelius, Country Director
Sectors:
Poverty Reduction
Description
The Deutsche Gesellschaft für Internationale Zusammenarbeit (GIZ) has been working in Nicaragua on behalf of the German Federal Ministry for Economic Cooperation and Development (BMZ) since the 1980s. The water sector is the focus of its work. GIZ advises its Nicaraguan partners on ways of improving the drinking water supply and sanitation and sustainably managing water resources in urban areas.
GIZ is also engaged in various regional and global programmes and, within this framework, provides advice on energy efficiency, rural electrification and the conservation and management of natural resources.
Development workers assigned to non-governmental organisations and integrated experts at universities and research institutes are working on energy efficiency, renewable energy use and issues of economic relevance, such as business start-ups and corporate social responsibility.
As a result of GIZ's cooperation with its Nicaraguan partners, 50,000 people in areas with a poor water supply now have better access to drinking water: availability has increased from three hours a few days a week to eight hours daily, and water quality has also improved. Urban districts which once had to pay very high prices for water and transport it over long distances now have their own water supply system.
Circumstantial eligible countries
By Tender Sectors and Organization Types
By Grant Sectors and Organization Types