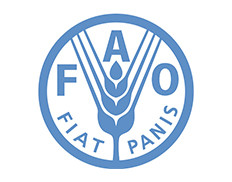 FAO - Food and Agriculture Organization (Ghana) Regional Office for Africa
Details
Other offices:
Gabon, Jamaica, France, Congo, Saudi Arabia, Sao Tome and Principe, Turkey, Romania, Equatorial Guinea, Albania, North Korea, Maldives, Bulgaria, Tunisia, Oman, Costa Rica, Moldova, Suriname, Uruguay, Fiji, UAE, Comoros, Rwanda, Algeria, Kazakhstan, Belgium, Singapore, Namibia, South Africa, Cote d'Ivoire, India, Libya, Botswana, Barbados, Nicaragua, Eswatini (Swaziland), Grenada, Saint Vincent and the Grenadines, Trinidad and Tobago, Dominican Republic, Serbia, Papua New Guinea, Peru, Togo, Argentina, Panama, Uganda, Thailand, Timor-Leste, North Macedonia, Benin, Brazil, Lesotho, UK, Paraguay, Liberia, Sri Lanka, China, Eritrea, Cape Verde, Mexico, Zambia, Vietnam, Gabon, Zimbabwe, Jordan, Tanzania, Turkey, Iraq, Ecuador, Mongolia, Burundi, Senegal, Venezuela, Indonesia, Uzbekistan, Azerbaijan, Guinea, Honduras, Ethiopia, Samoa, El Salvador, Sudan, Djibouti, South Sudan, Bhutan, Colombia, Egypt, Hungary, Guinea-Bissau, Armenia, Nepal, Iran, Cuba, Mauritania, Chile, Madagascar, Sierra Leone, Guatemala, Mali, Gambia, Kyrgyzstan, Central African Republic, Palestine / West Bank & Gaza, Morocco, Cambodia, Chad, Syria, Georgia, Burkina Faso, Switzerland, Cameroon, Philippines, Haiti, Ethiopia, Malawi, Myanmar, Bolivia, Yemen, Nigeria, Afghanistan, Lebanon, Niger, Tunisia, Dem. Rep. Congo, Somalia, Guyana, Mozambique, Tajikistan, Italy, Laos, Egypt, Pakistan, USA, Angola, Kenya, Thailand, Bangladesh
Address:
Food and Agriculture Organization of the UN
E-mail(s):
ziplindah@yahoo.com
Contact person:
Zipora Otieno
Description
The Food and Agriculture Organization (FAO) is a specialized agency of the United Nations that leads international efforts to defeat hunger.
Our goal is to achieve food security for all and make sure that people have regular access to enough high-quality food to lead active, healthy lives. With over 194 member states, FAO works in over 130 countries worldwide. We believe that everyone can play a part in ending hunger.
Circumstantial eligible countries
By Tender Sectors and Organization Types
Office:
Palestine / West Bank & Gaza
By Grant Sectors and Organization Types