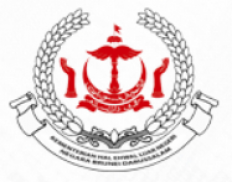 Ministry of Foreign Affairs Brunei
Details
Address:
Jalan Subok, Bandar Seri Begawan, BD 2710, Brunei Darussalam.
E-mail(s):
dio@mfa.gov.bn
Phone:
(673) 2261 177 / 2261 291
Description
The Ministry of Foreign Affairs was formally established upon the resumption of Brunei Darussalam's full independence on 1 January 1984.

The process of setting up the Ministry, however, began way back in early 1979 with the establishment of the Diplomatic Service Department. Its main function was to gradually take over the responsibility of handling Brunei Darussalam's external affairs. Brunei Darussalam then has three missions overseas, namely Brunei Darussalam Commission in Kuala Lumpur, London and Singapore. All these missions were upgraded to High Commission in 1984.



On 1st August 2005, the International Relations and Trade Department of the Ministry of Industry and Primary Resources was merged into the Ministry of Foreign Affairs. With that, the Ministry of Foreign Affairs is known as the Ministry of Foreign Affairs and Trade.
Circumstantial eligible countries