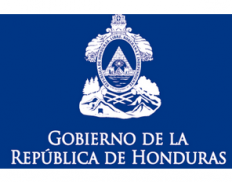 Secretaría de Estado en el Despacho de Finanzas (Ministry of Finance, Honduras)
Details
Address:
Avenida Cervantes, Barrio El Jazmín, Centro Histórico Tegucigalpa, M.D.C.
E-mail(s):
rcefp@sefin.gob.hn
Sectors:
Finance & Accounting, Macro-Econ. & Public Finance
Description
Secretaría de Estado en el Despacho de Finanzas (Ministry of Finance, Honduras) is the state institution responsible for the formulation, coordination, execution and evaluation of policies related to public finances and the General Budget of Income and Expenditure of the Republic. The MoF's overall purpose is to improve the supervision, control and analysis of the financial execution of public funds, maintain the sustainability of public debt and improve the national public investment system.
Circumstantial eligible countries