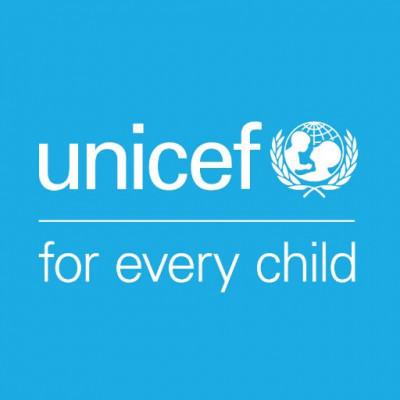 United Nations Children's Fund (Iraq)
Details
Other offices:
Jamaica, Sao Tome and Principe, Armenia, Netherlands, Gabon, Equatorial Guinea, Chile, Japan, North Macedonia, Guatemala, Guinea, Israel, Belarus, Kosovo, Nicaragua, North Korea, Peru, Iran, Guinea, Eswatini (Swaziland), Kenya, Cuba, Barbados, Mongolia, Bulgaria, Colombia, Guyana, Albania, Egypt, Congo, Laos, Mali, Botswana, Oman, Montenegro, El Salvador, New Zealand, Rwanda, Libya, Bosnia and Herzegovina, Mauritania, Eritrea, UAE, Croatia, Ecuador, Palestine / West Bank & Gaza, Syria, Kazakhstan, Turkey, Fiji, Cambodia, Uruguay, Burundi, Namibia, Timor-Leste, Myanmar, Mexico, Algeria, Switzerland, Cote d'Ivoire, Lebanon, Tajikistan, Burkina Faso, Zambia, Guinea-Bissau, Morocco, Panama, Sudan, Venezuela, Kyrgyzstan, South Africa, Bolivia, Panama, Thailand, Indonesia, Malaysia, Romania, Ukraine, Dominican Republic, France, Niger, Turkmenistan, Cameroon, South Korea, Yemen, USA, Chad, Gambia, Tunisia, Lesotho, China, Haiti, Greece, Uzbekistan, Papua New Guinea, Honduras, Switzerland, Georgia, Sri Lanka, Maldives, Bhutan, Afghanistan, Nepal, Sweden, Ghana, Moldova, Vietnam, Brazil, Argentina, Angola, Pakistan, Thailand, Philippines, Portugal, Madagascar, Comoros, Ireland, Australia, India, Djibouti, Azerbaijan, Malawi, Senegal, Jordan, Bangladesh, Uganda, Canada, Somalia, Costa Rica, Nepal, Denmark, Nigeria, Dem. Rep. Congo, Sierra Leone, South Sudan, Togo, Belgium, UK, Liberia, Serbia, Ethiopia, Kenya, Central African Republic, Zimbabwe, Mozambique
Address:
Karadat Maryam District, Haifa Street 10011 Baghdad
E-mail(s):
aalhasneyani@unicef.org
Contact person:
Henrietta H. Fore, Executive Director of UNICEF
Sectors:
Education, Health, Human Rights, Humanitarian Aid & Emergency, Youth
Description
Decades of conflict and under-investment in Iraq have destroyed what used to be the best education system in the region and severely curtailed Iraqi children's access to quality learning. Today, there are close 3.2 million school-aged Iraqi children out of school.
The situation is especially concerning in conflict affected governorates, such as Salah al-Din and Diyala, where more than 90% of school-age children are left out of the education system. Almost half of all school-age displaced children — approximately 355,000 children – are not in school. The situation is worse for girls, who are under-represented in both primary and secondary schools.
Out of school children are more vulnerable to exploitation and abuse, including child labour, recruitment by armed actors and early marriage.
Circumstantial eligible countries