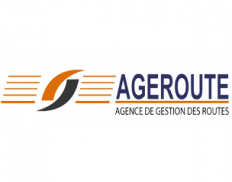 Road Management Agency / Agence de gestion des routes (Côte d'Ivoire)
Details
Address:
08 BP 2604 ABIDJAN 08
E-mail(s):
ageroute@ageroute.ci
Contact person:
Henri Konan Bédié, Managing Director
Description
As the first economic power of UEMOA, Côte d'Ivoire wants to build a road network not only for its rank, but also for its ambition to become a fully developed country. And, in this context, the Road Management Agency (AGEROUTE), which you visit or consult the site at this moment, precursor of the delegated project management in Ivory Coast, is the essential institution through which this country will undoubtedly reach its objectives in the road sector. Better still, it is fully in line with the vision of the President of the Republic, HE Alassane Ouattara, who wants to make Côte d'Ivoire an emerging country by 2020.
That's why, as General Manager of AGEROUTE, I make it a point of honor to raise this company to the rank of international standards in terms of governance. We are constantly committed to redoubling our ardor in the accomplishment of our public interest mission while offering a level of quality service on an increasingly important network. We act happily under the impulse of our technical supervision, the Ministry of Economic Infrastructure and with the support of the Government and all our technical and financial partners whom we would like to thank here. Convinced that our economic development will depend on the development of our road infrastructure,
Circumstantial eligible countries