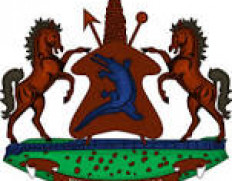 Ministry of Agriculture and Food Security (Lesotho)
Details
E-mail(s):
lebaka.selepa@gov.ls
Sectors:
Agriculture, Food Security
Description
Vision
By 2006, we, the ministry of Agriculture and food Security will have empowered our clientele to make informed decisions and access necessary resources for sustainable agricultural production and food availability.
Mission
We, the ministry of Agriculture and Food Security, are committed to provision of dynamic and pro-active leadership in participatory development and implementation of policies and programs with farmers, provision of expert advisory agricultural services to the farming community and agro-businesses leading to sustainable agriculture for the achievement of food security.
Ministerial Functional Values:
The following are the ministry's cherished values which will guide the ministerial operations and service delivery in pursuit of the ministerial vision, mission and objectives.
Quality Service
Client/ Customer-Satisfaction
Professionalism and Discipline
Dedication/ Commitment to work
Creativity / Innovation
Excellence
Results and Results-Oriented-ness
Passion
Respect, Patience and Humility
Effective Communication
Circumstantial eligible countries