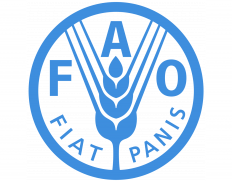 Food and Agriculture Organization of the United Nations Myanmar
Details
Other offices:
Gabon, Jamaica, France, Congo, Saudi Arabia, Sao Tome and Principe, Turkey, Romania, Equatorial Guinea, Albania, North Korea, Maldives, Bulgaria, Tunisia, Oman, Costa Rica, Moldova, Suriname, Uruguay, Fiji, UAE, Comoros, Rwanda, Algeria, Kazakhstan, Belgium, Singapore, Namibia, South Africa, Cote d'Ivoire, India, Libya, Botswana, Barbados, Nicaragua, Eswatini (Swaziland), Grenada, Saint Vincent and the Grenadines, Trinidad and Tobago, Dominican Republic, Serbia, Papua New Guinea, Peru, Togo, Argentina, Panama, Uganda, Thailand, Timor-Leste, North Macedonia, Benin, Brazil, Lesotho, UK, Paraguay, Liberia, Sri Lanka, China, Eritrea, Cape Verde, Mexico, Zambia, Vietnam, Gabon, Zimbabwe, Jordan, Tanzania, Turkey, Iraq, Ecuador, Mongolia, Burundi, Senegal, Venezuela, Indonesia, Uzbekistan, Azerbaijan, Guinea, Honduras, Ethiopia, Samoa, El Salvador, Sudan, Djibouti, South Sudan, Bhutan, Colombia, Egypt, Hungary, Guinea-Bissau, Armenia, Nepal, Iran, Cuba, Mauritania, Chile, Madagascar, Sierra Leone, Guatemala, Mali, Gambia, Kyrgyzstan, Central African Republic, Palestine / West Bank & Gaza, Morocco, Cambodia, Chad, Syria, Georgia, Burkina Faso, Switzerland, Cameroon, Philippines, Haiti, Ethiopia, Malawi, Bolivia, Yemen, Nigeria, Afghanistan, Lebanon, Niger, Tunisia, Dem. Rep. Congo, Somalia, Guyana, Mozambique, Tajikistan, Ghana, Italy, Laos, Egypt, Pakistan, USA, Angola, Kenya, Thailand, Bangladesh
Address:
Myanmar Agriculture Service Insein Road, Gyogon Yangon Mailing Address: PO Box 101, Yangon
E-mail(s):
mm-tender@fao.org
Sectors:
Agriculture, Food Security
Description
The FAO Country Programming Framework for Myanmar (2017-2022) has identified three priority areas:
1. Enhanced food security, nutrition and food safety;
2. Strengthened governance and sustainable management of land, forest, water resources and ecosystems; and
3. Enhanced resilience of local communities and farming households to natural and humanitarian disasters, climate change and transboundary and emerging infectious disease risks.
Circumstantial eligible countries
By Tender Sectors and Organization Types
By Grant Sectors and Organization Types