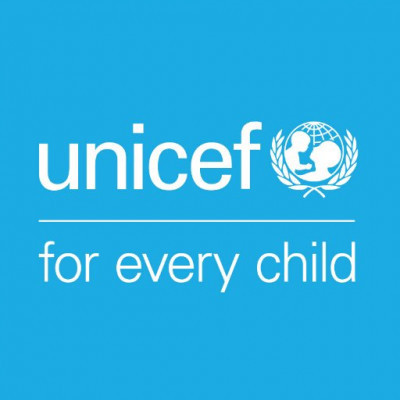 United Nations Children's Fund (Namibia)
Details
Other offices:
Jamaica, Sao Tome and Principe, Armenia, Netherlands, Gabon, Equatorial Guinea, Chile, Japan, North Macedonia, Guatemala, Guinea, Israel, Belarus, Kosovo, Nicaragua, North Korea, Peru, Iran, Guinea, Eswatini (Swaziland), Kenya, Cuba, Barbados, Mongolia, Bulgaria, Colombia, Guyana, Albania, Egypt, Congo, Laos, Mali, Botswana, Oman, Montenegro, El Salvador, New Zealand, Rwanda, Libya, Bosnia and Herzegovina, Mauritania, Eritrea, UAE, Croatia, Ecuador, Palestine / West Bank & Gaza, Syria, Kazakhstan, Turkey, Fiji, Cambodia, Uruguay, Burundi, Timor-Leste, Myanmar, Mexico, Algeria, Switzerland, Cote d'Ivoire, Lebanon, Tajikistan, Burkina Faso, Zambia, Guinea-Bissau, Morocco, Panama, Sudan, Venezuela, Kyrgyzstan, South Africa, Bolivia, Panama, Thailand, Indonesia, Malaysia, Romania, Iraq, Ukraine, Dominican Republic, France, Niger, Turkmenistan, Cameroon, South Korea, Yemen, USA, Chad, Gambia, Tunisia, Lesotho, China, Haiti, Greece, Uzbekistan, Papua New Guinea, Honduras, Switzerland, Georgia, Sri Lanka, Maldives, Bhutan, Afghanistan, Nepal, Sweden, Ghana, Moldova, Vietnam, Brazil, Argentina, Angola, Pakistan, Thailand, Philippines, Portugal, Madagascar, Comoros, Ireland, Australia, India, Djibouti, Azerbaijan, Malawi, Senegal, Jordan, Bangladesh, Uganda, Canada, Somalia, Costa Rica, Nepal, Denmark, Nigeria, Dem. Rep. Congo, Sierra Leone, South Sudan, Togo, Belgium, UK, Liberia, Serbia, Ethiopia, Kenya, Central African Republic, Zimbabwe, Mozambique
Address:
UNICEF P. O. Box 1706 Windhoek, Namibia
E-mail(s):
nmbregistry@unicef.org
Contact person:
Henrietta H. Fore, Executive Director of UNICEF
Sectors:
Education, Health, Research, Social Development, Youth
Description
After decades of struggle, and under the auspices of the United Nations, Namibia held its first free and fair elections in 1989. The United Nations Resolution 435 calling for decolonization of Namibia had been adopted by the Security Council in 1978 but it took over a decade more of armed struggle and political negotiations to implement. The elected representatives of the Constituent Assembly drafted Namibia's constitution and Sam Nujoma, the long-serving head of SWAPO, was elected as the first president of the Republic of Namibia. Independence was formally declared on 21 March 1990, signalling an end to more than 100 years of colonial rule, initially under Germany from 1884 and then South Africa from 1915. In March 1994, South Africa ceded its control of Walvis Bay to Namibia. The current President Hifikepunye Pohamba (from the SWAPO Party) was elected in 2005 and is serving his second term which ends in 2014.
Circumstantial eligible countries