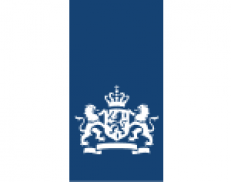 Ministry of Education, Culture and Science of Netherlands / Ministerie van Onderwijs, Cultuur en Wetenschap
Details
Address:
Rijnstraat 50 2515 XP The Hague
Phone:
+31 (0)70 412 34 56
Awards in:
Libya, Tunisia, Brazil, Mexico, Israel, Belgium, Croatia, Cyprus, Czech Republic, Denmark, France, Germany, Greece, Hungary, Ireland, Italy, Lithuania, Malta, Netherlands, Poland, Portugal, Romania, Slovenia, Spain, Sweden, UK, Norway, Turkey, Ukraine, Canada, USA
Sectors:
Culture, Education, Public Administration, Science & Innovation
Description
The Ministry of Education, Culture and Science works to create a smart, skilled and creative environment in the Netherlands. Its mission is to ensure that everyone gets a good education and is prepared for responsibility and independence. The Ministry also wants people to enjoy the arts, and aims to create the right conditions for teachers, artists and researchers to do their work.
Circumstantial eligible countries