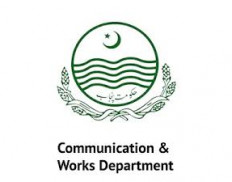 Communication & Works Department, Government of Khyber Pakhtunkwa
General
Country strategy papers
•
0
Details
Address:
Communication and Works Department Government of Khyber Pakhtunkhwa.
E-mail(s):
advisortocm@cwd.gkp.pk
Contact person:
Advisor to CM
Description
Introduction
Established in 1903 as Public Works Department.
Bifurcated as Building & Roads (B&R) Department and Irrigation Department in 1955.
Public Health Engineering (PHE) established in 1970.
Renamed as Communication & Works (C&W) Department in 1979.
Communication & Works (C&W) Department merged with Public Health Engineer Department to for "Works & Services (W&S) Department on July 01, 2001.
Again bifurcated in 2009 as Communication &Works Department and Public Health Engineering Department.
Circumstantial eligible countries
Position:
Project Director
Phone:
03005665137, 0092-91-9224...
Position:
Project Director