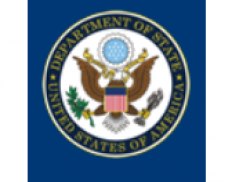 General
Country strategy papers
•
0
Details
Address:
U.S. Embassy Ottawa 490 Sussex Drive Ottawa, Ontario K1N 1G8
E-mail(s):
canada@usembassy.gov
Contact person:
Commercial Representative
Sectors:
Regional Integration, Trade
Description
The U.S. Commercial Service offers assistance to American companies in promoting business in Canada, as well as exporting goods and services to Canada. Commercial Specialists can help you identify trade opportunities, find Canadian trading partners, launch your company and obtain market research reports. The Commercial Service also provides extensive information on major trade shows in Canada.
The Foreign Agricultural Service forms part of the U.S. Department of Agriculture (USDA) and provides trade contacts for Canadian buyers looking for U.S. food and beverage products, market briefs to help U.S. firms enter and compete in the Canadian food market, a directory of American food suppliers in Canada, and trade show assistance for U.S. suppliers. The Foreign Agricultural Service is also responsible for agricultural trade issues such as reforming farm support, food aid and biotechnology
Circumstantial eligible countries
Recruitment Overview
No information available
No results to show