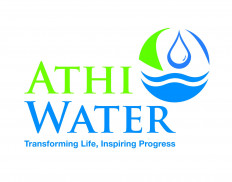 Athi Water Works Development Agency (AWWDA)
Details
Address:
Re Centre, Hospital Rd. Upper Hill, P.O Box 45283-00100 Nairobi
E-mail(s):
info@awsboard.go.ke
Phone:
(+254) 20-2724292/3
Sectors:
Water & Sanitation
Description
AWWDA Works Development Agency draws its mandate from the Water Act of 2002 which includes;
a. Ownership and custodian of water and sewerage assets/infrastructure.
b. Planning, development, and expansion of water and sewerage services infrastructure.
c. Appoint viable and well managed Water Service Providers and ensure they have appropriate systems to among others:
i. Enforce water quality monitoring,
ii. Ensure effective and efficient maintenance systems and procedures to minimize interruptions to water supplies.
d. Build capacities of Water Service Providers to embrace efficiency, accountability and responsibility in service delivery
e. Monitoring and supervision of water and sewerage services provision by WSPs.
Circumstantial eligible countries