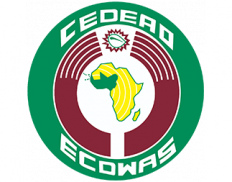 Commission of Economic Community Of West African States (Togo)
General
Country strategy papers
•
0
Details
Address:
HQ - 6 King George V Rd, Lagos Island, Lagos, Nigeria
E-mail(s):
lompo_garba@yahoo.fr
Contact person:
H.E. Garba LOMPO, Procurement Unit
Phone:
+228-893083030,+228-99754757,+228-22226864
Sectors:
Agriculture, Civil Engineering, Civil Society & NGOs, Energy, Environment & NRM, Health, Information & Communication Technology, Public Administration, Social Development, Telecommunications, Trade, Water & Sanitation
Description
Commission of Economic Communitity Of West African States (Togo)
Member countries making up ECOWAS are Benin, Burkina Faso, Cape Verde, Cote d' Ivoire, The Gambia, Ghana, Guinea, Guinea Bissau, Liberia, Mali, Niger, Nigeria, Sierra Leone, Senegal and Togo
Considered one of the pillars of the African Economic Community, ECOWAS was set up to foster the ideal of collective self-sufficiency for its member states. As a trading union, it is also meant to create a single, large trading bloc through economic cooperation.
Integrated economic activities as envisaged in the area revolve around but are not limited to industry, transport, telecommunications, energy, agriculture, natural resources, commerce, monetary and financial issues, social as well as cultural matters.
Expectations of economic integration have always been high and a lot has been accomplished by the regional group since the endorsement of the treaty which gave it the required legal teeth. Going by current assessments, the regional body has exceeded the expectations of its founding fathers. Today, the organisation is being acknowledged globally as a successful regional body, a toast to a workable integration and regional co-existence.
Circumstantial eligible countries
By Tender Sectors and Organization Types
By Grant Sectors and Organization Types