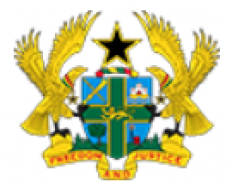 Ministry of Food and Agriculture Ghana
Details
Address:
Head Office, P. O. Box M.37, Accra, Ghana
E-mail(s):
adannson@gmail.com
Contact person:
National Programme Director
Phone:
+233-208198931; 244582508
Sectors:
Agriculture, Food Processing & Safety, Food Security
Description
The Ministry of Food and Agriculture (MOFA) is the lead agency and focal point of the Government of Ghana, responsible for developing and executing policies and strategies for the agriculture sector within the context of a coordinated national socio-economic growth and development agenda. By means of a sector-wide approach, the Ministry's plans and programmes are developed, coordinated and implemented through policy and strategy frameworks. In this regard, MOFA facilitated the preparation of the Food and Agriculture Sector Development Policy (FASDEP II) and the Medium Term Agriculture Sector Investment Plan (METASIP 2010-15).
Circumstantial eligible countries