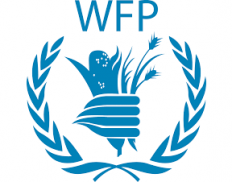 World Food Programme (Lebanon)
Details
Other offices:
Guinea-Bissau, Sao Tome and Principe, Fiji, Germany, Honduras, China, Guatemala, UK, Gambia, Algeria, Tajikistan, Guinea, Tunisia, Japan, El Salvador, Eswatini (Swaziland), Liberia, South Korea, Canada, Benin, Dominican Republic, Ukraine, Armenia, Burundi, Palestine / West Bank & Gaza, Central African Republic, North Korea, Timor-Leste, Indonesia, Nicaragua, Belgium, Panama, Angola, Panama, Ecuador, Burkina Faso, Niger, Peru, Namibia, Bosnia and Herzegovina, Albania, Sri Lanka, Chad, France, Jordan, Bhutan, Syria, Myanmar, Colombia, Kyrgyzstan, Djibouti, Lesotho, Barbados, Rwanda, Germany, Cote d'Ivoire, Nepal, Turkey, Nigeria, Brazil, Cameroon, South Africa, Philippines, Madagascar, Ethiopia, Iraq, Dem. Rep. Congo, Afghanistan, Somalia, Libya, Tanzania, Yemen, USA, Egypt, Uganda, Mozambique, India, Malawi, Haiti, Kenya, Mali, Thailand, Pakistan, Bolivia, South Sudan, Ghana, Denmark, Sudan, UAE, Sierra Leone, Zambia, Cambodia, Mauritania, Bangladesh, Italy, Zimbabwe
E-mail(s):
wfp.lebanon@wfp.org
Contact person:
Malak Jafaar
Sectors:
Food Security, Humanitarian Aid & Emergency, Security
Nr. of employees:
501-1000
Description
Small and densely populated, Lebanon lies at the heart of a region beset by conflict and political instability. The country has shown exceptional solidarity towards people fleeing war and insecurity in neighbouring countries and has the world's highest per capita refugee presence, estimated at one quarter of the overall population.
Lebanon has made significant progress in the last decade and is currently ranked as an upper-middle-income country. However, poverty and income inequality remain high – with wide disparities among regions – and the participation of women in political life and in the job market is low.
The spill over from the ongoing war in Syria has exacerbated economic and social challenges, placing a strain on existing resources and already overstretched public services and infrastructure in host communities. The agricultural sector is weak and up to 80 percent of the country's food needs are covered by imports.
According to a food security review carried out in May 2018, 34 percent of Syrian refugees are severely or moderately food insecure, a decrease from 38 percent in 2017. In order to cope, many take children out of school to send them to work. An estimated 24 percent of Syrian girls aged 15 to 17 are married off – a fourfold increase over the pre-Syrian war rates.
Youth unemployment sits at 20.6 percent, with higher rates among women and Syrian refugees.
The World Food Programme (WFP) has been in Lebanon since 2012. Leveraging its global experience, innovative tools and extensive networks, WFP works to help vulnerable Lebanese and Syrians ensure they have sufficient, nutritious food throughout the year. Cash assistance to buy food and empower vulnerable families to meet their essential needs is complemented by longer term activities to enhance the skills and employability of both Lebanese and Syrians, and improve their livelihoods – including by linking smallholder farmers to markets. Building on its expertise and tools for large-scale crisis response, WFP is also assisting the Lebanese government develop its social assistance system, and design programmes to promote the equal participation of women in society and the economy.
These activities – crucial to support Lebanon in reaching Sustainable Development Goal 2 on Zero Hunger and to foster social cohesion and stability in the face of significant straining factors – cannot be pursued in isolation. WFP works in partnership with government authorities, other UN agencies, NGOs and the private sector – including a network of 500 local shops that are at the forefront of WFP's response to the refugee response.
Circumstantial eligible countries
By Tender Sectors and Organization Types
By Grant Sectors and Organization Types