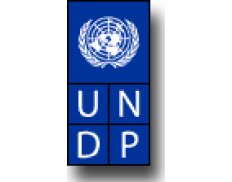 United Nations Development Programme
Details
Other offices:
Curaçao, Singapore, Singapore, Czech Republic, USA, Lithuania, Poland, Solomon Islands, Norway, Bahamas, Antigua and Barbuda, Turkey, Spain, Sweden, Bulgaria, Seychelles, Hungary, Switzerland, Latvia, Dominica, Commonwealth of, Japan, Italy, South Korea, USA, Zimbabwe, Zambia, Yemen, Venezuela, Uruguay, UAE, Uganda, Trinidad and Tobago, Togo, Timor-Leste, Tanzania, Syria, Suriname, South Sudan, Sierra Leone, Saudi Arabia, Sao Tome and Principe, Samoa, Russia, Peru, Paraguay, Papua New Guinea, Fiji, Nigeria, Niger, Mauritius, Nicaragua, Namibia, Mozambique, Mongolia, Mauritania, Mali, Maldives, Malaysia, Malawi, Madagascar, Libya, Liberia, Lesotho, Lebanon, Laos, Kyrgyzstan, Kuwait, Kosovo, Kazakhstan, Jamaica, Iran, India, Honduras, Haiti, Guyana, Guinea-Bissau, Guatemala, Ghana, Gambia, Gabon, Eritrea, El Salvador, Egypt, Ecuador, Dominican Republic, Djibouti, North Korea, Cyprus, Cuba, Cote d'Ivoire, Costa Rica, Congo, Dem. Rep. Congo, Comoros, Colombia, China, Chile, Chad, Central African Republic, Cape Verde, Cameroon, Burundi, Burkina Faso, Botswana, Bolivia, Bhutan, Benin, Belarus, Barbados, Bahrain, Azerbaijan, Armenia, Argentina, Angola, Algeria, Albania, Guinea, Iraq, Myanmar, South Africa, Serbia, Ethiopia, Rwanda, Pakistan, Philippines, Nepal, Equatorial Guinea, Sri Lanka, Denmark, Turkmenistan, Mexico, Moldova, Panama, Brazil, Denmark, Kenya, Belgium, Bangladesh, Cambodia, North Macedonia, Georgia, Senegal, Eswatini (Swaziland), Croatia, Somalia, Bosnia and Herzegovina, Palestine / West Bank & Gaza, Indonesia, Romania, Tunisia, Ukraine, Uzbekistan, Tajikistan, Morocco, Montenegro, Jordan, Thailand, Slovakia, Turkey, Belize, Thailand, Afghanistan, Sudan
Address:
304 Kim Ma, Ba Dinh, Ha Noi
E-mail(s):
registry.vn@undp.org, le.tuyet.sinh@undp.org
Contact person:
Nguyen Thi Hoang Yen
Sectors:
Anti-Corruption, Disaster Reduction , Poverty Reduction, Public Administration
Description
UNDP in Viet Nam works with the Government to build on the significant poverty reduction and socio-economic development successes of the past two decades and meet the emerging challenges Viet Nam today faces as a new lower middle-income country.
Viet Nam now requires best practice, high-quality policy advice on how to respond to a range of acute challenges focussed on Inclusive and Equitable Growth to address widening inequalities and disparities within society, Governance and Participation to promote government accountability, human rights and access to justice along with Sustainable Development to answer emerging climate change and green growth questions.
UNDP's projects in Viet Nam, delivered under the results-oriented UN One Plan 2012-2016, directly benefit from our comparative advantages as a global network that is part of a broader UN system.
Our projects highlight the mutual commitment of the Government and UNDP, underpinned by the Standard Basic Agreement on Assistance signed in 1979, to combine Viet Nam's integration into the global economy with a human development approach that works for all the country's citizens, especially its most vulnerable groups.
Circumstantial eligible countries
By Tender Sectors and Organization Types
By Grant Sectors and Organization Types