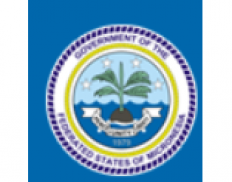 FSM Department of Resources and Development
Details
Address:
P.O.Box PS-12 Palikir, Pohnpei FSM 96941
E-mail(s):
charlie.sedap@gmail.com
Contact person:
Hubert Yamada, Assistant Secretary
Sectors:
Energy, Macro-Econ. & Public Finance, Public Administration, Trade
Nr. of employees:
201-500
Description
Department of Resources and Development is responsible in supporting and managing the development of the nation's economy and utilization of its natural resources in a sustainable manner while being in line with applicable provisions of the Nation's Strategic Development Plan (SDP) in relations to economic development, resource management and conservation. The Department is also responsible for assisting/coordinating with the States of Chuuk, Kosrae, Pohnpei and Yap to develop their economies by focusing on the four priority sectors of Agriculture, Energy, Fisheries, and Tourism.
Circumstantial eligible countries