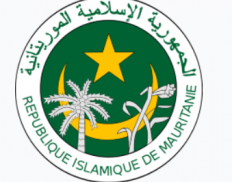 National Commission for Public Procurement Control /Commission Nationale de Contrôle des Marchés Publics (Mauritania)
General
Country strategy papers
•
0
Details
E-mail(s):
cimac.mjs@gmail.com
Contact person:
Commission
Sectors:
Procurement, Public Administration
Description
The Mauritanian government has embarked on a vast program to consolidate public finances. In this context, it has considerably renovated the mechanism of public procurement, created new institutions of control and regulation.
Thus, Law N ° 044 of July 22, 2010 on the public procurement code gave rise to the emergence of three separate structures, each charged with a clear and well-defined function: sectoral procurement commissions, the national control commission and the public procurement regulatory authority.
This reform reflects the firm will of the Mauritanian government to set up an efficient and modern system capable of guaranteeing the general principles of public procurement which are:
i) Freedom of access to public procurement;
ii) Equal treatment of candidates;
iii) Transparency of procedures.
Now his strategy will be part of a merciless fight against the last strongholds of corruption and mismanagement.
The CNCMP is intended to be a bulwark against all possible abuses and deviations that may arise or taint a public procurement process. It will be a tool for cleaning up the relationships that should govern the parties to a public contract, the interests of both parties would thus be safeguarded: the benchmark interpretation of the public procurement code would be hers.
To carry out its various missions, the CNCMP has been provided with a range of provisions enabling it to operate on all matters relating to public procurement.
Circumstantial eligible countries