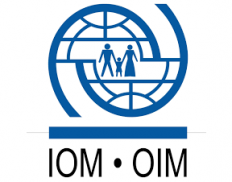 International Organization for Migration Mauritania
General
Country strategy papers
•
0
Details
Other offices:
Vietnam, Rwanda, Cambodia, Bulgaria, Central African Republic, Papua New Guinea, El Salvador, Burkina Faso, Costa Rica, Mauritius, Zambia, Uganda, Spain, Armenia, Colombia, Timor-Leste, Zimbabwe, Cyprus, Turkmenistan, Hong Kong, Mozambique, Bosnia and Herzegovina, Bahrain, Thailand, Kazakhstan, Belarus, Italy, Mali, Algeria, Guinea, Cote d'Ivoire, Tajikistan, Ethiopia, Syria, Gambia, Lebanon, Djibouti, China, Jordan, Burundi, Cameroon, Sierra Leone, Sri Lanka, Nigeria, Georgia, Micronesia, Kuwait, Tanzania, Dem. Rep. Congo, Egypt, Haiti, Malaysia, Senegal, Vanuatu, Mongolia, South Sudan, Morocco, Sudan, Afghanistan, Bolivia, Yemen, Ghana, Libya, Iraq, Australia, Switzerland, UK, Kenya, Tunisia, USA, Uzbekistan, Myanmar, Germany, Philippines, Thailand, North Macedonia, Somalia, Austria, Liberia, Pakistan, Bangladesh, Ukraine, Nepal, Belgium, Serbia, Slovenia, Azerbaijan, Greece, Turkey, Kosovo
Address:
Lot 551 E Nord Tevragh Zeina Nouakchott Mauritania (RIM)
E-mail(s):
iomnouakchott@iom.int
Contact person:
Procurement
Nr. of employees:
201-500
Description
Migration Activities
Immigration and Border Management in Mauritania - IBM Mauritania
Immigration and Border Management in the Sahel - IBM in the Sahel
Community Stabilization and Conflict Prevention
Countering Trafficking in Persons
Diaspora Engagement
The Islamic Republic of Mauritania is a vast territory with more than 5,000 km of borders and with a long-standing tradition of migration and hospitality. Due to its geographical position, the country has become an important transit site for migratory movements, including for irregular migrants journeying to Europe. Controlling the vast maritime and land borders of Mauritania remains a major challenge for the state, as does the provision of assistance to migrants in its territory. Government authorities have expressed their request to IOM for support with migration management. In response, IOM developed a comprehensive approach designed to reinforce the capacities of the concerned government institutions in order to strengthen the border management capacities of the Mauritanian government. IOM has also developed projects seeking to enhance security in the Sahel region by reinforcing the development of joint border management capabilities in Burkina Faso, Mali, Mauritania and Niger.
Circumstantial eligible countries