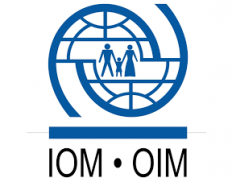 International Organization for Migration Tajikistan
General
Country strategy papers
•
0
Details
Other offices:
Vietnam, Rwanda, Cambodia, Bulgaria, Central African Republic, Papua New Guinea, El Salvador, Burkina Faso, Costa Rica, Mauritius, Zambia, Uganda, Spain, Armenia, Colombia, Timor-Leste, Zimbabwe, Cyprus, Turkmenistan, Hong Kong, Mozambique, Bosnia and Herzegovina, Bahrain, Thailand, Kazakhstan, Belarus, Italy, Mali, Algeria, Guinea, Cote d'Ivoire, Ethiopia, Syria, Mauritania, Gambia, Lebanon, Djibouti, China, Jordan, Burundi, Cameroon, Sierra Leone, Sri Lanka, Nigeria, Georgia, Micronesia, Kuwait, Tanzania, Dem. Rep. Congo, Egypt, Haiti, Malaysia, Senegal, Vanuatu, Mongolia, South Sudan, Morocco, Sudan, Afghanistan, Bolivia, Yemen, Ghana, Libya, Iraq, Australia, Switzerland, UK, Kenya, Tunisia, USA, Uzbekistan, Myanmar, Germany, Philippines, Thailand, North Macedonia, Somalia, Austria, Liberia, Pakistan, Bangladesh, Ukraine, Nepal, Belgium, Serbia, Slovenia, Azerbaijan, Greece, Turkey, Kosovo
Address:
#22A, Vtoroy proezd Azizbekov Street 734013 Dushanbe Tajikistan
E-mail(s):
dushanbeinfo@iom.int
Contact person:
Procurement
Description
Two years after independence from the former Soviet Union, Tajikistan became an Observer State of the IOM (in Autumn 1992) and immediately after, IOM opened a representation office in Dushanbe to begin its country operations.
Throughout the Tajik civil war that led to the displacement of over 700,000 persons, IOM Dushanbe provided instrumental assistance to both migrants and government officials to facilitate the return of refugees and other displaced populations. In recognition of IOM's contribution, Tajikistan requested and became a full Member State of IOM on 29 November 1994.
Since then, on the basis of its achievements IOM Dushanbe has endeavoured to pursue its activities with the following aims:
Contribute to reform public administration in the area of migration
Enhance the well being of migrants
Enhance the capacity of the Government of Tajikistan to manage migration processes and combat trafficking in migrants
Foster durable peace.
Circumstantial eligible countries