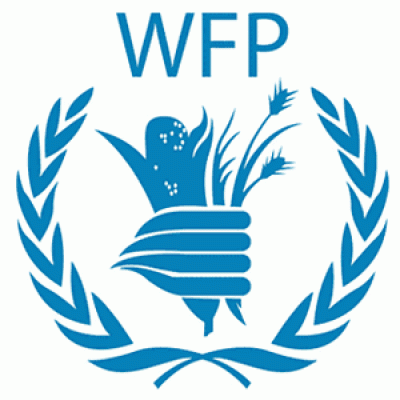 World Food Programme Innovation Accelerator
Details
Other offices:
Guinea-Bissau, Sao Tome and Principe, Fiji, Germany, Honduras, China, Guatemala, UK, Gambia, Algeria, Tajikistan, Guinea, Tunisia, Japan, El Salvador, Eswatini (Swaziland), Liberia, South Korea, Canada, Benin, Dominican Republic, Ukraine, Armenia, Burundi, Palestine / West Bank & Gaza, Central African Republic, North Korea, Timor-Leste, Indonesia, Nicaragua, Belgium, Panama, Angola, Panama, Ecuador, Burkina Faso, Niger, Peru, Namibia, Bosnia and Herzegovina, Albania, Sri Lanka, Chad, France, Jordan, Bhutan, Syria, Myanmar, Colombia, Kyrgyzstan, Djibouti, Lesotho, Barbados, Rwanda, Cote d'Ivoire, Nepal, Turkey, Nigeria, Brazil, Cameroon, South Africa, Philippines, Madagascar, Ethiopia, Iraq, Lebanon, Dem. Rep. Congo, Afghanistan, Somalia, Libya, Tanzania, Yemen, USA, Egypt, Uganda, Mozambique, India, Malawi, Haiti, Kenya, Mali, Thailand, Pakistan, Bolivia, South Sudan, Ghana, Denmark, Sudan, UAE, Sierra Leone, Zambia, Cambodia, Mauritania, Bangladesh, Italy, Zimbabwe
Address:
16 Buttermelcherstrasse 80469 Munich, Germany
E-mail(s):
global.innovation@wfp.org
Contact person:
Official Information Request
Sectors:
Food Security, Poverty Reduction
Description
The WFP Innovation Accelerator sources, supports and scales high-potential solutions to hunger worldwide. We provide WFP staff, entrepreneurs, start-ups, companies and non-governmental organizations with access to funding, mentorship, hands-on support and WFP operations.
We believe the way forward in the fight against hunger is not necessarily in building grand plans, but identifying and testing solutions in an agile way. The Innovation Accelerator is a space where the world can find out what works and what doesn't in addressing hunger—a place where we can be bold, and fail as well as succeed.
The Innovation Accelerator is part of WFP's Innovation and Knowledge Management Division.
Circumstantial eligible countries
By Tender Sectors and Organization Types
By Grant Sectors and Organization Types