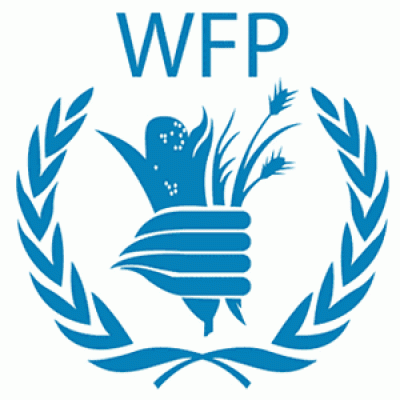 World Food Programme (Barbados)
Details
Other offices:
Guinea-Bissau, Sao Tome and Principe, Fiji, Germany, Honduras, China, Guatemala, UK, Gambia, Algeria, Tajikistan, Guinea, Tunisia, Japan, El Salvador, Eswatini (Swaziland), Liberia, South Korea, Canada, Benin, Dominican Republic, Ukraine, Armenia, Burundi, Palestine / West Bank & Gaza, Central African Republic, North Korea, Timor-Leste, Indonesia, Nicaragua, Belgium, Panama, Angola, Panama, Ecuador, Burkina Faso, Niger, Peru, Namibia, Bosnia and Herzegovina, Albania, Sri Lanka, Chad, France, Jordan, Bhutan, Syria, Myanmar, Colombia, Kyrgyzstan, Djibouti, Lesotho, Rwanda, Germany, Cote d'Ivoire, Nepal, Turkey, Nigeria, Brazil, Cameroon, South Africa, Philippines, Madagascar, Ethiopia, Iraq, Lebanon, Dem. Rep. Congo, Afghanistan, Somalia, Libya, Tanzania, Yemen, USA, Egypt, Uganda, Mozambique, India, Malawi, Haiti, Kenya, Mali, Thailand, Pakistan, Bolivia, South Sudan, Ghana, Denmark, Sudan, UAE, Sierra Leone, Zambia, Cambodia, Mauritania, Bangladesh, Italy, Zimbabwe
Contact person:
Official Information Request
Sectors:
Disaster Reduction , Food Security, Gender, Health, Humanitarian Aid & Emergency
Description
Assisting 86.7 million people in around 83 countries each year, the World Food Programme (WFP) is the leading humanitarian organization saving lives and changing lives, delivering food assistance in emergencies and working with communities to improve nutrition and build resilience.
As the international community has committed to end hunger, achieve food security and improved nutrition by 2030, one in nine people worldwide still do not have enough to eat. Food and food-related assistance lie at the heart of the struggle to break the cycle of hunger and poverty.
Circumstantial eligible countries
By Tender Sectors and Organization Types
By Grant Sectors and Organization Types