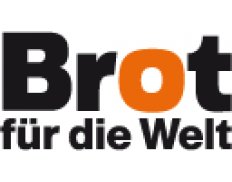 Bread for the World / Brot für die Welt
Details
Address:
Caroline-Michaelis-Straße 1, 10115 Berlin
E-mail(s):
kontakt@brot-fuer-die-welt.de
Contact person:
Cornelia Füllkrug-Weitzel - President
Phone:
+49-30652111189,+49-030652110
Awards in:
Brazil, Germany
Sectors:
Democratization, Education, Food Security, Health, Human Rights, Poverty Reduction, Water & Sanitation
Description
Bread for the World is part of the Protestant Agency for Diakonie and Development (EWDE). As an aid agency of the Protestant regional and free churches in Germany, the organisation is a member of various national and international networks and works closely with other aid agencies. Empowering the poor, peacebuilding and care for creation form the core of its work.
The foundation of the EWDE in 2012 was the reaction of the Protestant churches in Germany and their Diakonie to the demands of a globalised world. The Berlin-based association has brought together the expertise of Diakonisches Werk der EKD, with its Bread for the World campaign and Diakonie Katastrophenhilfe (Diakonie Emergency Aid), with that of the Church Development Service. International development work and national Diakonie work are thus more closely meshed, although Bread for the World and Diakonie Deutschland remain separate entities.
Circumstantial eligible countries
By Tender Sectors and Organization Types
By Grant Sectors and Organization Types
Office:
Palestine / West Bank & Gaza