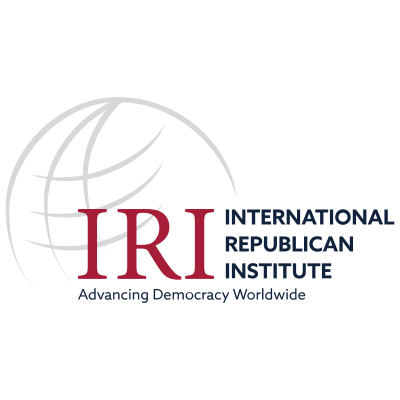 IRI - International Republican Institute (Tunisia)
General
Country strategy papers
•
0
Details
E-mail(s):
arobson@iri.org
Contact person:
Alexander Robson, CISR Coordinator
Description
A nonprofit, nonpartisan organization, the International Republican Institute (IRI) advances freedom and democracy worldwide by developing political parties, civic institutions, open elections, good governance and the rule of law.
President Ronald Reagan's call to "begin a major effort to secure the best - a crusade
for freedom that will engage the faith and fortitude of the next generation" started a new chapter in the advancement of democracy and freedom around the world. Since 1983 IRI, a nonprofit, nonpartisan organization, has worked to advance freedom and democracy worldwide by providing assistance to nations at various stages of political development: from those struggling to free themselves, to those in transition and to established democracies.
Throughout the world, IRI has worked to promote democracy by supporting open and transparent elections, strengthening electoral processes and political parties, increasing government transparency and accountability, and ensuring the right of all people to be represented fairly and justly by their governments.
Circumstantial eligible countries