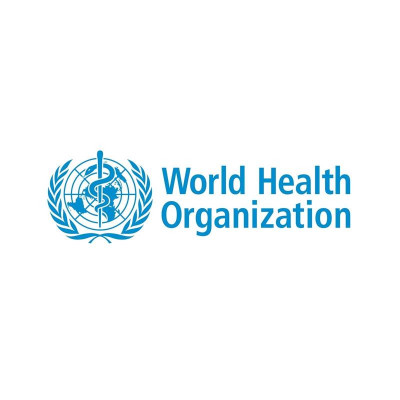 World Health Organization (USA)
Details
Other offices:
Serbia, Kyrgyzstan, Cote d'Ivoire, Armenia, Lesotho, Eritrea, Tanzania, Gabon, Senegal, Ghana, Mozambique, Zambia, North Korea, Eswatini (Swaziland), Libya, Moldova, Oman, Cameroon, Burkina Faso, Timor-Leste, Uganda, UAE, Lebanon, Zimbabwe, Czech Republic, Mali, Hungary, Syria, Spain, Vanuatu, Congo, Belarus, Somalia, Marshall Islands, South Africa, Madagascar, Mauritania, Samoa, Palestine / West Bank & Gaza, Solomon Islands, France, Tajikistan, Dominican Republic, Indonesia, Kiribati, Mauritius, Greece, Bhutan, Sri Lanka, Thailand, Maldives, Nepal, Rwanda, Japan, Turkey, Kazakhstan, Guinea, Denmark, Bolivia, Burundi, Sierra Leone, Iran, Yemen, Malaysia, Ukraine, Turkmenistan, Uzbekistan, Myanmar, China, Jordan, Bangladesh, Guatemala, Fiji, Papua New Guinea, Niger, Egypt, Egypt, Morocco, Laos, Kenya, Cambodia, Sudan, Nigeria, Ethiopia, Dem. Rep. Congo, Iraq, Afghanistan, India, Denmark, Switzerland, Chad, Congo, South Sudan, Australia, India, Pakistan, Liberia, Benin, Philippines, Belgium, Australia, Austria, Italy
Address:
Regional Office for the Americas 525, 23rd Street, N.W. Washington, DC 20037 USA
E-mail(s):
postmaster@paho.org
Contact person:
Dr Carissa F. Etienne, Regional Director
Awards in:
Sao Tome and Principe
Description
The United States of America and the World Health Organization work together on global health challenges to make the world a safer and healthier place.
WHO is grateful to the United States for its leadership in global health, including health security, polio, primary health care and maternal child health. When people are healthy, they can learn, work and support themselves and their families. Good health leads to economic prosperity, which in turn promotes a path to self-reliance and resilience.
By partnering with WHO, the United States helps keep polio at bay and brings the goal of eradicating the disease closer to realization. By focusing on diseases such as TB, Malaria and HIV the United States protects the world's most vulnerable populations affected by these diseases.
For decades the United States has been a committed partner in global health, a pillar for economic prosperity. WHO recognizes and thanks the American people for their generosity.
Circumstantial eligible countries
By Tender Sectors and Organization Types
By Grant Sectors and Organization Types