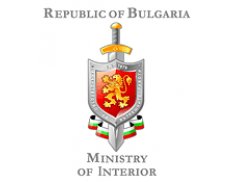 Ministry of Interior of Bulgaria
Details
Address:
Sofia 1000 29, Shesti Septemvri Str.
Contact person:
Yordan Bakalov, Minister of Interior
Awards in:
EU 27, Israel, South Korea, Austria, Belgium, Bulgaria, Cyprus, Czech Republic, Estonia, France, Germany, Greece, Hungary, Ireland, Italy, Latvia, Netherlands, Poland, Romania, Slovakia, Spain, Sweden, UK
Sectors:
Public Administration
Description
Historic Reference for the Establishment and the Development of the Ministry of Interior of the Republic of Bulgaria
The setting up of the police institution in Bulgaria started with the adoption of the Constitution of Tarnovo on 16 April 1879.
By Decree No. 1 of 5 July 1879 issued by Prince Alexander I, the Ministry of Internal Affairs was set up as part of the first Bulgarian government. Mr. Todor Bourmov was appointed the first Bulgarian Minister of Interior.
The Ministry's main areas of activity were as follows: internal affairs and administration, public health, veterinary control, posts and telegraphs management. Police functions were carried out by the administration and police department of the Ministry of Interior and the institutions related to it. Initially the Ministry was entrusted with tasks that were not inherent to it, such as: veterinary control (until 1893); posts management (until 1882) and public affairs (until 1885).
Circumstantial eligible countries