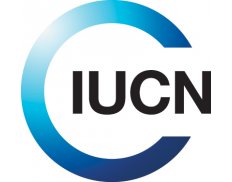 International Union for Conservation of Nature (HQ)
Details
Address:
Rue Mauverney 28, 1196 Gland, Switzerland
E-mail(s):
partnerships@iucn.org
Contact person:
Bruno Oberle, Director General
Awards in:
Algeria, Cameroon, Egypt, Ethiopia, Kenya, Libya, Mauritania, Morocco, South Africa, Tanzania, Tunisia, Argentina, Brazil, Colombia, Ecuador, Guyana, Honduras, Mexico, Peru, Suriname, China, Hong Kong, Indonesia, Israel, Lebanon, Thailand, Austria, Belgium, Bulgaria, Croatia, Cyprus, Denmark, Estonia, Finland, France, Germany, Greece, Hungary, Ireland, Italy, Latvia, Netherlands, Poland, Portugal, Slovenia, Spain, Sweden, UK, Norway, Switzerland, Turkey, Ukraine, USA
Sectors:
Environment & NRM, Pollution & Waste Management (incl. treatment)
Nr. of employees:
1001-5000
Description
IUCN - The International Union for Conservation of Nature is the world's oldest and largest global environmental organization.
Conserving biodiversity is central to the mission of IUCN. We demonstrate how biodiversity is fundamental to addressing some of the world's greatest challenges such as climate change, sustainable development and food security.
To deliver conservation and sustainability at both the global and local level, IUCN builds on its strengths in the following areas:
Action – hundreds of conservation projects all over the world from the local level to those involving several countries, all aimed at the sustainable management of biodiversity and natural resources.
Influence – through the collective strength of more than 1,200 government and non-governmental Member organizations, IUCN influences international environmental conventions, policies and laws.
Circumstantial eligible countries
Direct vs. Indirect Management
Top Implementing Agencies
Direct vs. Indirect Management
Top Implementing Agencies
By Tender Sectors and Organization Types
By Grant Sectors and Organization Types