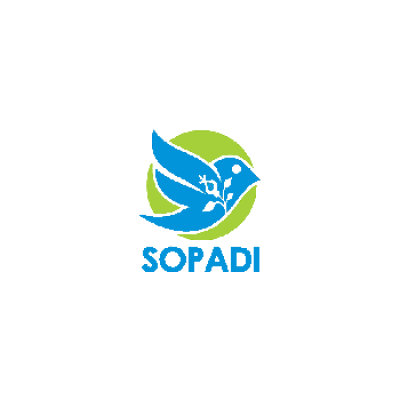 General
Country strategy papers
•
0
Details
Office:
Central African Republic
Address:
Villa Nelly, avenue de France, Corner Canal Avenue de France (Sika Castor Bridge), World Market Bridge n°987, Bangui – Central Africa.
E-mail(s):
info@sopadi.org
Phone:
+236 72 341 376 / +236 75 112 370
Awards in:
Central African Republic
Sectors:
Conflict, Gender, Human Rights, Humanitarian Aid & Emergency, Youth
Description
The INGO SOPADI shares your concerns by fighting every day for a better world where every citizen, child or adult goes about their work daily in a climate of peace, good governance and peaceful coexistence.
Carry out actions for the consolidation of Peace and Sustainable Development in the country of intervention by implementing emergency activities for people affected by conflicts, the social and economic reintegration of repatriated, displaced and returned persons to restore their dignity and hope to life in families. Emphasize food security, the basis of sustainable development in various African countries.
In countries in conflict, our mission is above all centered on the search for peace by developing emergency activities to help the victims of conflicts, especially children and women, to subsist while asking the perpetrators to promote dialogue rather than to highlight the war.
Circumstantial eligible countries