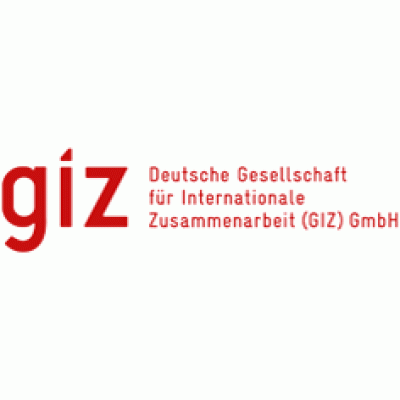 GIZ Delegation to the African Union
General
Country strategy papers
•
0
Details
Address:
Fitawrari Damtew Road Next to the Finland Embassy Addis Ababa
E-mail(s):
africanunion@giz.de
Contact person:
Tobias Thiel - Director
Sectors:
Agriculture, Conflict, Education, Labour Market & Employment, Security, Youth
Description
The Deutsche Gesellschaft für Internationale Zusammenarbeit (GIZ) GmbH has been supporting the AU on behalf of the German Government since 2004. The federal enterprise is actively engaged in about 20 supraregional projects that now embrace 33 African states: Algeria, Benin, Botswana, Burkina Faso, Burundi, Cameroon, Chad, Côte d'Ivoire, Democratic Republic of the Congo, Ethiopia, Gambia, Ghana, Guinea, Kenya, Malawi, Mali, Mauritania, Morocco, Mozambique, Namibia, the Niger, Nigeria, Rwanda, Senegal, Sierra Leone, Sudan, South Africa, South Sudan, Tanzania, Togo, Tunisia, Uganda and Zambia
There are around 170 staff members that work at the GIZ AU main Office in Addis Ababa, Ethiopia and at a number of other locations, including Pretoria in South Africa, where, in particular, the projects supporting the New Partnership for Africa's Development (NEPAD) are based. Other project locations include Tlemcen, Algeria, at the seat of the Pan African University's Institute of Water and Energy Sciences (including Climate Change) and Arusha, Tanzania, at the seat of the African Court on Human and Peoples' Rights.
GIZ supports the AU in its work to become more effective and to implement its strategies and programmes. It cooperates with seven of the eight AU departments, with a focus on the following five areas:
Peace and security
Good governance and migration
Regional economic integration
Education/youth/employment
Agriculture and land governance
Many of the programmes pursue a multi-level approach and work not only at continental level, but also at regional and national level. Staff are also seconded to the Regional Economic Communities including ECOWAS, SADC and the EAC, and to 19 of the AU's Member States. They advise the respective partners on how to best realise and implement continent-wide agendas, protocols and declarations.
Circumstantial eligible countries