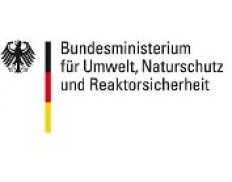 Federal Ministry for Environment, Nature Conservation & Nuclear Safety of Germany
Details
Address:
Alexanderstraße 3 D, 10178 Berlin-Mitte
E-mail(s):
zentrale@bmu.de-mail.de
Contact person:
Svenja Schulze , Federal Environmental Minister
Nr. of employees:
1001-5000
Description
The BMU, federal ministry for the environment, is concerned with the promotion of sustainable development including issues of RES. The unit involved in the project is specialized on transnational cooperation with CE countries and is responsible for the Twinning Programme within the BMU.

The Ministry will focus on policy aspects of 4 Biomass and acts as Work Package coordinator of WP 5.

The Ministry is a key actor and driver of biomass policies in Europe and is thus able to provide major expertise in this field.
For 30 years, the Ministry has been campaigning for climate protection and for a wise and economical use of the raw materials of this earth. It is also important to us he protects all citizens against environmental toxins and radiation. Another goal is to use the natural foundations of life in such a way that the diversity of animal and plant species is preserved. In addition, the ministry creates the framework for good housing standards and intact cities. It is important to further advance the high level of construction technology, construction technologies and building materials in Germany. All these are crucial prerequisites for a high quality of life and a good social climate in our society!
Circumstantial eligible countries