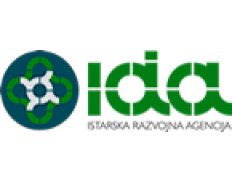 Istrian Development Agency
General
Country strategy papers
•
0
Details
Address:
Mleta?ka 12/IV 52100 Pula
E-mail(s):
ida-uprava@ida.hr
Contact person:
dr.sc. Boris Sabatti, Director
Awards in:
Croatia, Greece, Hungary, Italy, Romania, Spain, Sweden
Sectors:
Labour Market & Employment, SME & Private Sector, Training
Description
The Istrian Development Agency (IDA) Ltd. is the first regional, and one of the leading Croatian development agencies. It was established on 14 December 1999 as an operational body entrusted with the implementation of development programmes of the Region of Istria and the Istria 21 Development Consortium. Registered with the Commercial Court in Rijeka on 29 May 2000, it became operational on 1 June 2000.
The founders of IDA are the Region of Istria and nine Istrian cities:
Buje

Buzet

Labin

Novigrad

Pazin

Poreč

Pula

Rovinj

Umag


For many years IDA has been an essential agent of Istrian economic development. Its primary role lies in the stimulation of the development of small and medium-sized entrepreneurships in the Region of Istria through securing of financial support, holding of educational courses, developing of the entrepreneurial infrastructure, providing information and consultation services to entrepreneurs, offering services to prospective foreign investors and the implementation of different interregional and international projects aimed at creating of a favourable business climate in the Region of Istria.
The Istrian Development Agency (IDA) Ltd. was the first Croatian development agency to obtain an ISO 9001:2000 certificate for complying with the international quality management system standards. The certification was conducted by SGS ICS, which issued an ISO 9001:2000 certificate on 22 March 2004, certifying the compliance of IDA's quality management system with the requirements of this international standard.
Commissioned by the County of Istria, IDA developed the Istrian quality (IQ) mark, a visual sign certifying quality, which was registered in 2005. Shortly afterwards, the project Istria Quality Apartments was presented - the guarantee of quality accommodation "Domus Bonus".
In May 2005 IDA launched, under the title "Guarantee for Success", the first line of credit within the Guarantee Consortium "Istra 21", the first regional guarantee scheme in Croatia designed in IDA.
In 2005 the County of Istria selected IDA to act as the development coordinator of the Regional Operational Programme (ROP) of the Region of Istria. The ROP was developed during 2006 and the Regional Assembly adopted it on 11 September 2006. The document was printed in April 2007.
Circumstantial eligible countries
By Tender Sectors and Organization Types
By Grant Sectors and Organization Types