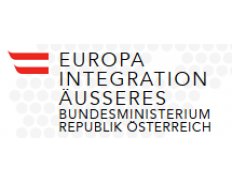 Member
Ministry of European and International Affairs (Austria)
Member
Details
Address:
Minoritenplatz 8 (HG 13) A 1014 Wien
E-mail(s):
abtvii1@bmeia.gv.at
Sectors:
Regional Integration, Trade
Nr. of employees:
501-1000
Description
Ministry of European and International Affairs (Austria)
Diplomatic relations between states can be traced back to antiquity. But it was not until the fifteenth century that Italian city-states created permanent representations as one of the essential foundations of modern diplomacy. On the occasion of the Congress of Vienna (1815) and the Aachen Protocol (1818), a uniform classification of diplomats was adopted, which was confirmed by the Vienna Convention on Diplomatic Relations (1961). In 1963, the consular system was also uniformly regulated by the Vienna Convention on consular relations.
The birth of an independent Austrian diplomatic service is the year 1720, when Emperor Karl VI. entrusted the management of foreign relations to its own minister. After the disintegration of the Danube Monarchy, foreign affairs were carried out by the Federal Chancellery. It was not until 1959 that a separate Federal Ministry for Foreign Affairs was set up.

With the amendment of the Federal Ministries Act in 2014, the National Council has decided to rename the Federal Ministry for European and International Affairs (since March 2007) to "Federal Ministry for Europe, Integration and Foreign Affairs" , which took effect on 1 March 2014. Thus, the integration agendas were transferred to the responsibility of the department.
In this area you will be introduced to the direction and organization of the Ministry. The function "Senior Staff" offers you the opportunity to quickly get in touch with employees in Germany and abroad.
In the section "Career Opportunities" you will find information about careers in the Austrian Foreign Service and selected vacancies from European and international organizations.
On the subject
WEB: Club of members of the Foreign Ministry (CDA) cda-austria.at
WEB: Information about the Alois Mock-Saal
WEB: The BMEIA introduces itself
Circumstantial eligible countries
By Tender Sectors and Organization Types
By Grant Sectors and Organization Types