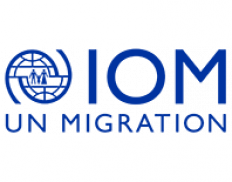 Details
Other offices:
Vietnam, Rwanda, Cambodia, Bulgaria, Central African Republic, Papua New Guinea, El Salvador, Burkina Faso, Costa Rica, Mauritius, Zambia, Uganda, Spain, Armenia, Colombia, Timor-Leste, Zimbabwe, Cyprus, Turkmenistan, Hong Kong, Mozambique, Bosnia and Herzegovina, Bahrain, Thailand, Kazakhstan, Belarus, Italy, Mali, Algeria, Guinea, Cote d'Ivoire, Tajikistan, Ethiopia, Syria, Mauritania, Gambia, Lebanon, Djibouti, China, Jordan, Burundi, Cameroon, Sierra Leone, Sri Lanka, Nigeria, Georgia, Micronesia, Kuwait, Tanzania, Dem. Rep. Congo, Egypt, Haiti, Malaysia, Senegal, Vanuatu, Mongolia, South Sudan, Morocco, Sudan, Afghanistan, Bolivia, Yemen, Ghana, Libya, Iraq, Australia, Switzerland, UK, Kenya, Tunisia, USA, Uzbekistan, Myanmar, Germany, Philippines, North Macedonia, Somalia, Austria, Liberia, Pakistan, Bangladesh, Ukraine, Nepal, Belgium, Serbia, Slovenia, Azerbaijan, Greece, Turkey, Kosovo
Address:
Rajanakam Building, 18th floor 183 South Sathorn Road Bangkok
E-mail(s):
robangkok@iom.int
Sectors:
Conflict, Human Rights, Humanitarian Aid & Emergency, Migration, Youth
Description
Established in 1951, the International Organization for Migration is the leading intergovernmental organization in the field of migration and is committed to the principle that humane and orderly migration benefits migrants and society.
IOM works with its partners in the international community to assist in meeting the growing operational challenges of migration, advance understanding of migration issues, encourage social and economic development through migration and uphold the well-being and human rights of migrants.
More people are on the move today than at any other time in recorded history: 1 billion people – comprising a seventh of humanity. A variety of elements – not least the information and communications revolutions – contribute to the movement of people on such a large scale. The forces driving migration as a priority issue are: climate change, natural and manmade catastrophes, conflict, the demographic trends of an ageing industrialized population, an exponentially expanding jobless youth population in the developing world and widening North–South social and economic disparities.
Circumstantial eligible countries
By Tender Sectors and Organization Types
By Grant Sectors and Organization Types