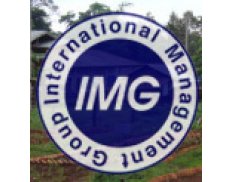 IMG - International Management Group (Bosnia and Herzegovina)
Details
Office:
Bosnia and Herzegovina
Address:
Trg Djece Sarajeva 1 71 000 Sarajevo
E-mail(s):
office@img-int.org
Sectors:
Inst. Devt. & Cap. building, Justice Reform
Description
IMG was established in 1994 at the initiative of UNHCR as an ad-hoc technical group to address the specific technical and infrastructure problems faced in Bosnia Herzegovina at the height of the conflict. With the financial and in-kind support of ECHO, UNHCR and several countries(*) – mainly, but not only EU member states - IMG set about assessing the damages to the Bosnian infrastructure and making recommendations and proposals for remedial action.
In November 1994, Madame Sadako Ogata, then the UN High Commissioner for Refugees, convened a working-level meeting of the Humanitarian Issues Working Group (HIWG) in Geneva to review the future of IMG. The result of this meeting was that IMG was granted a legal status and was empowered to function as an independent body. Subsequent meetings in Geneva defined the IMG Statute, which still regulates its status and operation.
Circumstantial eligible countries