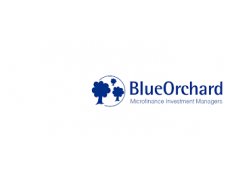 Member
Details
Address:
Rue du commerce 9 1204 Geneva Switzerland
E-mail(s):
daniel.perroud@blueorchard.com
Contact person:
Daniel Perroud, Business Development Director
Types:
Financial Institution
Description
BlueOrchard is the world's first commercial manager of microfinance loan investments, working towards becoming a significant global impact investment manager devoted to encouraging inclusive and climate-smart growth while providing investors with great returns. Its goal is to impact investment solutions that are available to everyone and to promote the responsible use of capital to benefit society and the environment. It has a presence in locations such as Zurich, Geneva, Luxembourg, Lima, Nairobi, Tbilisi, and Singapore. Its core project areas are financial inclusion, education, climate and governance, and capacity building. As a result of its activities, over 200 million people have been given access to financial and related services. BlueOrchard has invested more than US$5 billion in 80 emerging and frontier economies to date, allowing significant social and environmental impact.
Circumstantial eligible countries