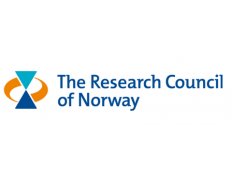 Research Council of Norway / Norges forskningsråd
General
Country strategy papers
•
0
Details
Address:
Drammensveien 288, 0283 Oslo
E-mail(s):
post@forskningsradet.no
Awards in:
EU 27, Algeria, Burkina Faso, Cameroon, Cape Verde, Egypt, Ghana, Kenya, Madagascar, Malawi, Morocco, Nigeria, Rwanda, Senegal, South Africa, Tunisia, Uganda, Argentina, Barbados, Brazil, Chile, Colombia, Costa Rica, Dominican Republic, Guatemala, Honduras, Mexico, Nicaragua, Panama, Uruguay, Armenia, Azerbaijan, China, Georgia, Israel, Japan, Jordan, Kazakhstan, South Korea, Taiwan, Uzbekistan, Austria, Belgium, Bulgaria, Croatia, Cyprus, Czech Republic, Denmark, Estonia, Faroe Islands, Finland, France, Germany, Greece, Hungary, Ireland, Italy, Latvia, Lithuania, Luxembourg, Malta, Netherlands, Poland, Portugal, Romania, Slovakia, Slovenia, Spain, Sweden, UK, Albania, Belarus, Bosnia and Herzegovina, Iceland, North Macedonia, Moldova, Montenegro, Norway, Russia, Serbia, Switzerland, Turkey, Ukraine, Canada, Greenland, USA
Sectors:
Public Administration, Research
Nr. of employees:
201-500
Description
Norway's Research Council is the most important research policy adviser for the government and ministries and allocates NOK 9 billion annually to research and innovation.
The Research Council aims to increase the quality of Norwegian research and to promote innovation and exploration. We mobilize for greater Norwegian participation in international research and innovation and stimulate cooperation between the research community, industry and the public sector.
The Research Council works to identify overall research needs and proposes priorities that have been defined through the active involvement of its governing and advisory bodies and wide-ranging external consultation.
Circumstantial eligible countries