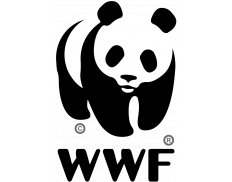 Member
World Wild Fund for Nature
Member
Details
Other offices:
Fiji, Italy, Austria, Ukraine, Finland, Ethiopia, UAE, Ecuador, Belgium, Guyana, Georgia, Zambia, Hungary, Central African Republic, Ghana, Vietnam, Paraguay, Peru, Tunisia, Morocco, Canada, Dem. Rep. Congo, Mozambique, Zimbabwe, India, Malaysia, New Zealand, Sweden, Gabon, South Korea, France, Spain, Zimbabwe, Bolivia, Serbia, Uganda, Colombia, South Africa, Croatia, Poland, Thailand, Laos, Hong Kong, Philippines, Singapore, Mongolia, Australia, Austria, Greece, Kenya, Guatemala, Cook Islands, Nepal, Belgium, Cambodia, Bulgaria, Vietnam, Tanzania, USA, Turkey, Romania, Pakistan, Brazil, Madagascar, Russia, Italy, Indonesia, UK, Netherlands, Germany, Cameroon
Address:
15/C Than Taman Rd, Yangon 11191
E-mail(s):
vacancy.mm@wwf.org.mm
Contact person:
Nicholas John Cox_ Country Director
Sectors:
Civil Society & NGOs, Environment & NRM
Description
WWF's mission is to stop the degradation of our planet's natural environment, and build a future in which people live in harmony with nature.
In order to achieve this mission, WWF broadly focuses its efforts on two broad areas:

Biodiversity - to ensure that the earth web of life stays healthy and vibrant for generations to come.
Footprint - reducing the negative impacts of human activity - our ecological footprint - and that the use of natural resources required for life are managed sustainably and equitably.
Circumstantial eligible countries
By Tender Sectors and Organization Types
By Grant Sectors and Organization Types