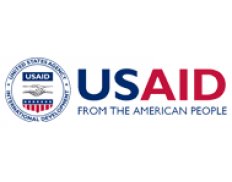 United States Agency for International Development Pakistan
General
Country strategy papers
•
0
Details
Other offices:
Namibia, Laos, Libya, Barbados, Maldives, Palestine / West Bank & Gaza, Germany, Cote d'Ivoire, USA, Paraguay, Ecuador, Nicaragua, USA, Panama, Guinea, Angola, Sierra Leone, Mongolia, USA, Madagascar, Morocco, Tajikistan, Somalia, Haiti, Armenia, Tunisia, India, Serbia, Belarus, Turkey, Ukraine, Moldova, Honduras, Cambodia, Colombia, Burundi, Thailand, Kyrgyzstan, Dem. Rep. Congo, Guatemala, Ghana, Dominican Republic, Timor-Leste, Tanzania, Kazakhstan, Lebanon, Myanmar, Jamaica, Bolivia, Peru, Zimbabwe, Nepal, Philippines, USA, Mozambique, Sri Lanka, Azerbaijan, Vietnam, Egypt, Jordan, Yemen, Mali, South Africa, Bosnia and Herzegovina, Malawi, North Macedonia, El Salvador, Indonesia, Niger, Kosovo, Burkina Faso, Israel, USA, Uganda, Rwanda, Albania, Afghanistan, Belgium, Mexico, Ethiopia, Georgia, Liberia, Nigeria, Kenya, Iraq, South Sudan, Senegal, Sudan, Bangladesh, Zambia, Benin
Address:
RAMNA 5, Diplomatic Enclave Islamabad
E-mail(s):
shakra_malik@yahoo.com
Contact person:
Randolph Flay, Director of Governance
Sectors:
Conflict, Energy, Humanitarian Aid & Emergency, Security
Description
The United States sees a prosperous, secure, and stable Pakistan as vital to regional peace and security. As part of its commitment to the Pakistani people, the U.S. Government, through the U.S. Agency for International Development (USAID), has provided over $2.8 billion in assistance since 2009. U.S. support is helping strengthen Pakistan\'s energy sector, increase the educational and economic opportunities available to Pakistan\'s citizens, improve the provision of health care services, and meet critical infrastructure needs in remote mountain areas. USAID also provides substantial relief and recovery assistance, such as when floods devastated the country in 2010.
USAID programs in Pakistan are focused on five key areas: energy, economic growth, stabilization, education, and health.
Circumstantial eligible countries