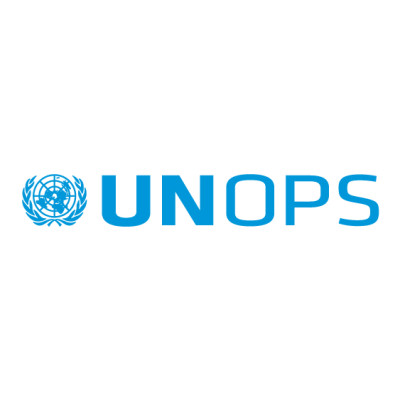 Member
United Nations Office for Project Services - Serbia
Member
Details
Other offices:
Finland, Moldova, Uzbekistan, Grenada, Tajikistan, Turkey, Tanzania, Belize, Jamaica, Georgia, Papua New Guinea, Russia, Spain, Belgium, Cameroon, Dominican Republic, Zambia, China, Malaysia, Guinea, Zimbabwe, Burkina Faso, Saint Lucia, France, Algeria, Morocco, Uganda, Egypt, Cote d'Ivoire, Lesotho, Nicaragua, Botswana, South Africa, Colombia, Maldives, Nigeria, Palau, Guatemala, Mexico, India, Uruguay, Indonesia, Sudan, Syria, Liberia, El Salvador, Gambia, Pakistan, Paraguay, Sierra Leone, Mali, South Korea, Sri Lanka, Costa Rica, Bangladesh, Philippines, Cambodia, Yemen, Honduras, Dem. Rep. Congo, Brazil, Panama, Thailand, Somalia, Argentina, Switzerland, Iraq, Myanmar, Nepal, Kosovo, USA, Tunisia, Japan, Ghana, Guinea-Bissau, Peru, Denmark, Afghanistan, South Sudan, Central African Republic, Ukraine, Ethiopia, Haiti, Kenya, Senegal, Jordan, Palestine / West Bank & Gaza, South Korea, Myanmar
Address:
Skerlićeva 4, 11000 Beograd
E-mail(s):
rspc.ep.comms@unops.org, rspc.registry@unops.org
Contact person:
Grete Faremo, UNOPS Executive Director
Sectors:
Programme & Resource Management, Social Development
Nr. of employees:
5001-10000
Description
UNOPS is an operational arm of the United Nations, supporting the successful implementation of its partners' peacebuilding, humanitarian and development projects around the world. Our mission is to help people build better lives and countries achieve sustainable development.
UNOPS areas of expertise cover infrastructure, procurement, project management, financial management and human resources.
Working with us
UNOPS offers short- and long-term work opportunities in diverse and challenging environments across the globe. We are looking for creative, results-focused professionals with skills in a range of disciplines.
Diversity
With over 4,000 UNOPS personnel and approximately 7,000 personnel recruited on behalf of UNOPS partners spread across 80 countries, our workforce represents a wide range of nationalities and cultures. We promote a balanced, diverse workforce — a strength that helps us better understand and address our partners' needs, and continually strive to improve our gender balance through initiatives and policies that encourage recruitment of qualified female candidates.
Work life harmonization
UNOPS values its people and recognizes the importance of balancing professional and personal demands.
In Serbia, UNOPS has been active since 2000, became the Project Centre (RSPC) in 2012, and was reclassified, due a growing portfolio, to Operations Centre (RSOC) at the beginning of 2017. Since 2017, RSOC operations have expanded to North Macedonia, Georgia and Montenegro.
UNOPS has been a reliable partner primarily of the Government of Serbia, and later of the Governments of North Macedonia, Georgia and Montenegro, in providing support for demanding socio-economic reforms and facilitating accession to the European Union.
Currently, the RSOC is implementing 13 projects focussed on sustainable socio-economic development, creation of more favourable environment for employability, business and infrastructure growth, increased security, improved education, enhanced social inclusion either via enabling durable housing solutions or providing access to health, education and jobs for the most vulnerable population. All projects have good governance and gender equality as transversal themes. UNOPSprojects are contextualised within the broader Sustainable Development Goals framework and objectives.
Circumstantial eligible countries
By Tender Sectors and Organization Types
By Grant Sectors and Organization Types