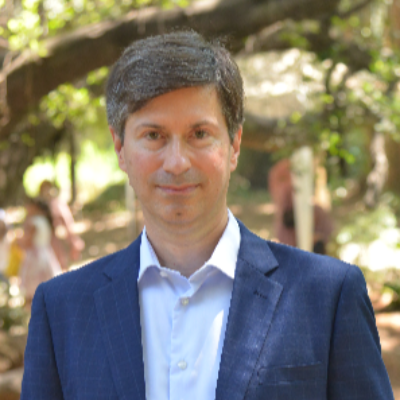 Member
Details
Languages:
English, French
Years of Experience:
29 years
Sectors of experience:
Environment & NRM, Macro-Econ. & Public Finance, Poverty Reduction, Training, Public Administration, Finance & Accounting, Decentralization & Local Development
Cellphone:
+1-613-233-6545
About
[English follows]
En qualité de consultant sénior, j'offre aux administrations publiques en Afrique et ailleurs dans le monde une expertise de pointe en politiques fiscales et en gestion des finances publiques pour appuyer leurs réformes et autres efforts de développement.
Ancien conseiller auprès du ministre des Finances du Canada, je mets au service de mes clients une expérience de plus de 20 ans dans la fonction publique canadienne, dont 11 ans au ministère des Finances. Après avoir été directeur principal d'un bureau d'études internationales au Canada, j'ai lancé ma propre entreprise en 2019. Depuis, je me dédie à ma passion pour le développement international.
En tant que directeur de projets, expert technique ou formateur, j'ai réalisé 14 missions en Afrique : Sénégal, Burkina Faso, Mali, Algérie, RDC et Tanzanie.

J'offre une expertise technique dans les domaines suivants :

1. Développement et réformes des politiques fiscales, budgétaires et tarifaires ;
2. Mobilisation et optimisation des recettes publiques;
3. Réformes des dépenses fiscales/exonérations fiscales;
4. Réformes de la fiscalité environnementale (ou écofiscalité);
5. Stratégies de lutte contre l'évasion fiscale et l'économie informelle;
6. Analyses macroéconomiques et développement de stratégies de croissance économique;
7. Préparation du budget de l'État, cadre de dépenses à moyen terme (CDMT);
8. Évaluation et gestion des risques budgétaires liés à des investissement publics ;
9. Gestion environnementale et sociale (GES), évaluation des politiques d'adaptation au changement climatique;
10. Gestion axée sur les résultats (GAR), gestion du changement, gestion de projets, gestion axée sur l'égalité femmes-hommes (EFH), gouvernance des fonctions publiques.
------------
As a senior consultant, I provide public administrations in Africa and elsewhere with tax policy and PFM expertise to support reforms and other development efforts.
Formely an advisor to the Canadian Minister of Finance, I put at the service of my clients 20 years of experience in the Canadian public administration, including 11 years in the Ministry of Finance. After some time in the private sector, as senior director for an international consulting firm, I started my own consultancy in 2019. Since then, I have been devoted to my passion for international development.
As a project manager, technical expert or trainer, I have carried out 14 missions in Senegal, Burkina Faso, Mali, Algeria, DRC and Tanzania.

My technical expertise includes:

1. Tax policy development and reforms, PFM reforms;
2. Revenue mobilization and optimization;
3. Tax expenditure/tax exemption reforms;
4. Environmental fiscal reforms (ecofiscal policy reforms);
5. Strategies to fight tax evasion;
6. Macroeconomic analysis, economic growth strategy development;
7. State budget preparation, Medium-Term Expenditure Framework (MTEF);
8. Fiscal/budget risk assessments;
9. Social and environmental management, climate change adaptation policy and projects assessments;
10. Results-based management (RBM), change management, project management, gender equality management, governance of public administrations.