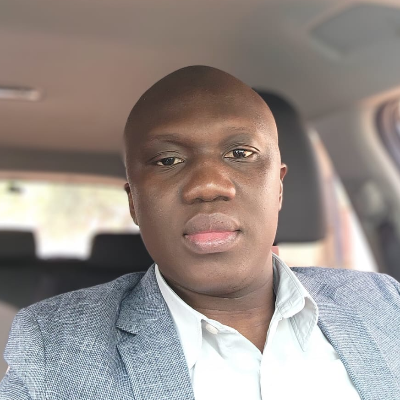 Member
Ben Idrissa Traore
Member
Details
Citizenship:
Burkina Faso
Languages:
English, French
Countries:
Benin, Burkina Faso, Cote d'Ivoire, Gambia, Guinea, Guinea-Bissau, Niger, Nigeria, Senegal, Togo
Sectors:
Health, Monitoring & Evaluation, Training, Information & Communication Technology, Telecommunications, Inst. Devt. & Cap. building, Science & Innovation
About
[ENGLSIH]
Hello,
I am a versatile computer engineer with more than 15 years of experience.
As a Digital Health Consultant for WAHO (ECOWAS), I am looking for new opportunities in the field of information and communication technology, project management, technical assistance, adult education, etc.
Indeed, my various experiences with commercial companies and non-profit organizations give me the ability to provide an offer and service adapted to the partner's context. This is based on proprietary or open source solutions.
In addition, I have numerous professional certifications of international level, on the one hand, attesting to my skills, and on the other hand, which can make the difference with competitors in the context of a call for tenders.
My linkedin profile and resume give more information about my background. https://www.linkedin.com/in/bitraore/
For further information do not hesitate to contact me with my addresses below.
Ben
|PMP | Prince2 Practitioner | PMD Pro | ITIL | MCT | LPIC | Certified Healthcare Information & Management System | TOGAF Certified | COBIT Foundation
-----------------------------------------------------------------------------------------------------------------------
[FRENCH]
Bonjour,
Je suis ingénieur informatique polyvalent avec plus de 15 ans d'expérience.
Consultant en Digital Health pour l'OOAS (CEDEAO), je suis à la recherche de nouvelle opportunité dans le domaine des technologie de l'information et de la communication, la gestion de projet, l'assistance technique, la formation d'adulte, etc.
En effet mes diverses expérience avec les entreprises commercial et les organisations à but non lucratif me donne une capacité à fournir une offre et un service adapté au contexte du partenaire. Cela en m'appuyer sur des solutions propriétaire ou open source.
Par ailleurs je dispose de nombreuse certifications professionnelles de niveau international d'une part, attestant d mes compétences, d'autre part pouvant faire la différence avec les concurrents dans le cadre d'appel d'offre.
Mon profil linkedin et mon cv donne d'avantage d'information sur mon parcours. https://www.linkedin.com/in/bitraore/
Pour besoin d'information n'hésiter pas également à me contacter avec mes adresses ci-dessous.
Ben
|PMP | Prince2 Practitioner | PMD Pro | ITIL | MCT | LPIC | Certified Healthcare Information & Management System | TOGAF Certified | COBIT Foundation
Contact details:
Email: traorebenidrissa+devaid@gmail.com